If you're like me and you've been wondering, what is the best lavalier microphone I could buy for online content creation?. Or if you've ever wondered why you would need a lav mic, well you've come to the right place. I've done the research so you don't have to. And I'm so confident in my choice I went out and bought two with my own money. All my accolades come from me using these little gems!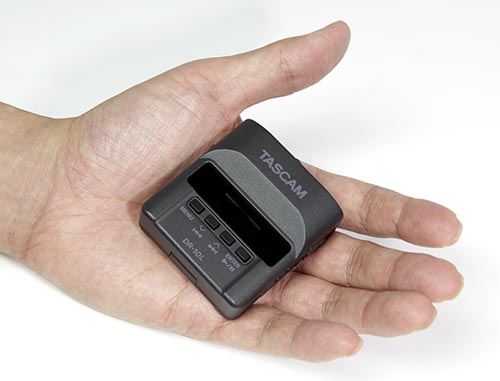 One thing that has always bothered me when reading a review or trying to find out what I should actually buy is no one actually tells you what to buy. They give you their top 10 choices, top 15 choices, top 20 choices – different prices, different ranges, how the EQ sounds, how this sounds, how that sounds. Well now I'm telling you guys exactly what you should buy – no more thinking, no more second guessing. This Tascam DR-10L lavalier mic and recorder works awesome and I'm going to tell you why.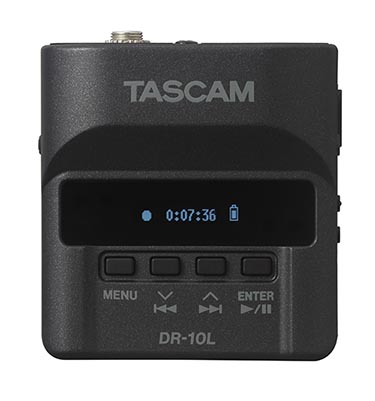 Reason #1
Which is a no brainer. Dual Recording – Records Two Files Simultaneously at Different Levels – what this means… With the single lav mic you can set two different levels for your voice. So let's say you have your regular level, and you're talking along and you get very loud and bam your voice distorts. Not to worry cause you have a 2nd recording of your voice which you set to a lower level thus saving your content!

Reason #2
Wireless Lav System Vs Recorder Lav System ( Tascam DR-10L ). With a wireless system you have 2 components. Wireless transmitter on you and wireless receiver connects to your camera. This system opens you up to a whole lotta RF ( radio frequency ) interference/noise and in some cases complete signal dropout. With the Tascam DR-10L your voice travels directly to mic, down wire to recorder. Which means no interference or loss. You get a good clean recording of yourself!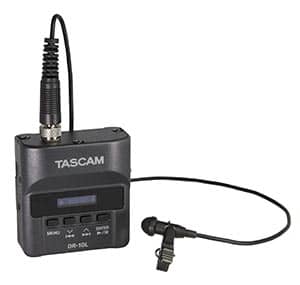 Reason #3

The compact and lightweight body that is only 2.2oz. (63 g), including battery – often times I forget that I'm actually wearing it. It has been designed to be easy to conceal, which allows me to move around and get that perfect shot with perfect audio. It comes with a durable belt clip or easily slides into a pocket.
Reason #4
The DR-10L uses 1 x AAA Alkaline battery which powers it up to 10 continuous hours. You can also use disposable lithium or rechargeable NiMH batteries. There is a battery level indicator on the OLED screen. Also if by chance the battery does run out, your recording will automatically be saved – whew!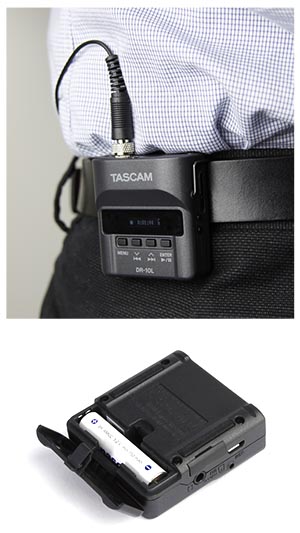 Reason #5
Easy recording with special sliding recording mechanism. No worries of accidentally turning off your recording. You have to hold this switch for a moment to stop recording.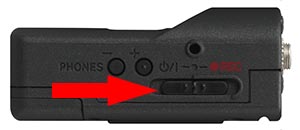 Reason #6
1/8 in headphone jack makes it very easy to listen to what you just recorded!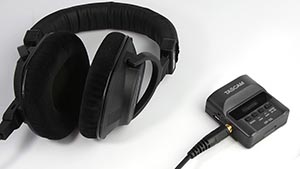 Reason #7
Locking 1/8 mic jack keeps your mic cord securely attached to the DR-10L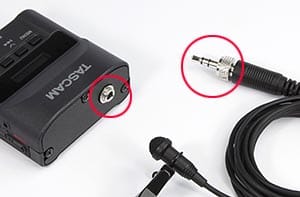 And Now For The Techie In You
microSD card (64MB to 2GB),
microSDHC card (4GB to 32GB)
Wave 44.1k/48k Hz, 16/24-bit mono/poly (BWF format)
MP3 44.1k/48k Hz, 24-bit mono/poly
What's in the box? DR10-L, lavalier microphone with microphone clip and windscreen, USB cable (A type-micro B type), Belt clip, Custom case for storing the unit and accessories included, Owner's manual (including warranty)
The lavalier microphone specially designed for the DR-10L captures wide range of sound level with sensitivity of –42dBV/Pa, and 115dB SPL maximum input sound pressure.
Automatic level, limiter and other functions solve common recording level problems
Ok I want the Tascam DR-10L. Where can I get it?
The DR-10L is an immensely powerful problem-solving tool. It makes my whole workflow so much easier. The DR-10L is just one of those tools I just can't live without! Your sound game really will change!!! Have a listen to the video of Carole in the side bar introducing our Photogram Surfaces(TM). Yep – we used our Tascam DR-10L. Sounds awesome right!
Check this out – this is what I did. The DR-10L sells for $199 each unit OR DOES IT. So I'm looking around on Amazon and I find this crazy deal. For 2 x DR-10L's ( great for interviews or working with friends ) it's only $369 – but wait – you also get 2x Tascam TH-02-B Closed-Back Professional Headphones AND 2x Sandisk 32GB MicroSD High-Speed Memory Cards. Yep! You can check that deal out here:
ThisIsYu.com is a participant in the Amazon Services LLC Associates Program, an affiliate advertising program designed to provide a means for sites to earn advertising fees by advertising and linking to Amazon.com.