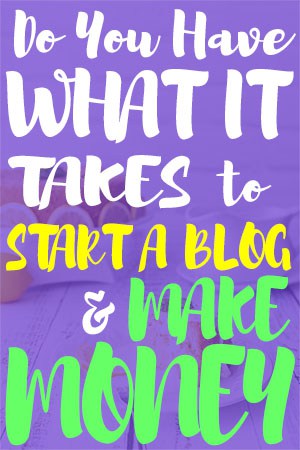 The Answer Is YES!
Anyone can start a blog today and monetize the blog. People from around the world are making blogging their primary profession. But how do they do it?
You need a website to start a blog and make money. There are free ways to start a blog website, and then there are more expensive methods. Free sites generally offer basic website themes, while the paid plans offer more than just the general.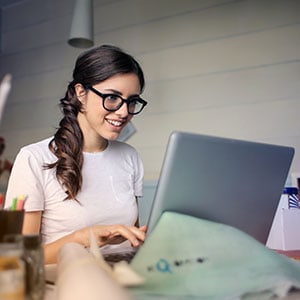 Free Website Blogs
Free website blogs are available at wordpress.com. You can sign up to begin your blog today and begin writing about your favorite subject. The wordpress.com free method for starting a blog is a great way to get started because you will understand the basics of blogging before you decide to spend money on more fancier WordPress themes. WordPress.com does come with a paid version that includes more advanced features that you can take advantage of.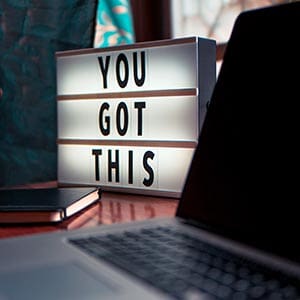 Paid Website Blogs
You can pay for hosting at companies like Bluehost, Hostgator, Godaddy, and Siteground. But we recommend the hosting company we use, they are amazing – Cloudways. Click the banner below for more information on Cloudways.
You can also click here to read the blog post on our excellent experience hosting with Cloudways.
Hosting your WordPress website with these companies provides more flexibility than wordpress.com. You can choose more advanced WordPress themes that are customizable from a theme dealer. Customizing and installing premium themes is an excellent way to get your core customers excited about your posts. This could increase the overall interest in your blog.
There are other blogging platforms out there that you can use, including WIX and Weebly. These blogging hosts provide their customers with the ultimate flexibility when it comes to creating a website. Their drag and drop themes are easy to use and implement without much effort. Their products also include excellent customer service that is there to help you every step of the way.
Getting People to Visit Your Blog Website
Some people know that to start a blog and make money, you need to install a WordPress theme with a host. However, they will complain that there are no visitors to your blog though you started a website. This is true. However, do not let this discourage you. Website visitors do not come automatically. You should implement the following strategies to increase the visitors to your website.
Keyword Research and SEO Social Media Influence Email Marketing
Keyword Research and SEO. To become a successful blogger, you should understand what you want to write about. Writing about your favorite subject is recommended. By doing this, you will easily create and produce content. Writing about your favorite topic will give you a sense of satisfaction too.
You should do keyword research on Google's keyword planner to gather words that people search for in your topic area. Google's keyword planner will help you know what people search for daily. If you are blogging about fitness, you will likely get results from the keyword planner tool that includes weight loss, detox, and healthy exercises. Use these most searched for keywords to plan your blog posts accordingly. You should frequently write blog posts that include these keywords.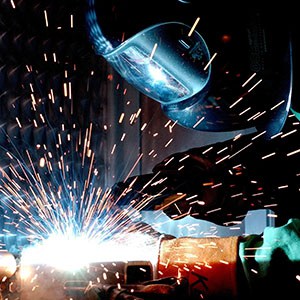 Social Media Influence
You and your website should have a social media influence. You should open Instagram, Facebook, SnapChat, Twitter, and even a Youtube account. This way, you can increase your website's presence by actively increasing the followers to your social media accounts. To grow the following of your social media accounts, you can do the following:
Follow and Unfollow those who are related to your topic niche.Direct message people who are related to your topic hashtags and invite them.Post excellent and relevant content.Post a summary of recent blog posts.
Getting website visitors from social media is a great way to increase your blog's presence at little or no cost.
Email Marketing
Before you begin to create social media accounts or even do research, you should consider implementing email marketing. Email marketing does cost money but will help you get recurring website visitors and help you monetize your blog.
Email marketing is where you provide a website visitor with the opportunity to subscribe to your blog through email. You can send emails about new posts and even product offerings that you have to website visitors. This way, you will get a constant stream of visitors to your blog that will help you gain ad and affiliate marketing revenue.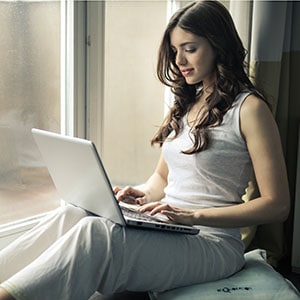 Congratulations You Nailed It!!!
Start a blog and make money today. You have the opportunity to make a full time income if done correctly. Blogging has never been easier due to the available technology. Make sure that when you start your blog that you understand the topic that you plan on writing.
Then you implement sound keyword research and SEO strategy for every blog post that you write. Do not forget to include email marketing along with social media influencer strategies that will increase your blog website's presence.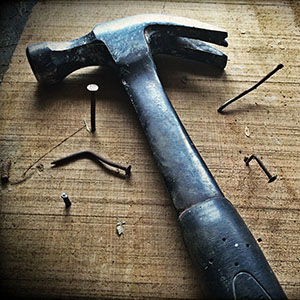 One More Thing
You are going to need lots of content for your new blog and one of the easiest ways to generate content is through photographs. Most likely, you will be the photographer and you will be taking, lots and lots of photographs. And in order to have a beautiful looking photography, you need beautiful looking background surfaces.
We can make your life a whole lot easier by using one of our, over 50 in the collection ( example below – Carrara Marble ), 36in x 24in Photogram Surfaces (TM). These are affordable, durable, lightweight, hi-res photo realistic, printed on 1/8in substrate, double sided, backgrounds. They will make your photography stand out from the crowd! Here, see for yourself – click here to visit our Photogram Surface(TM) collection.