Welcome to Episode 20 of This Is Yu Podcast.
This Is Carole Yu and Scott Stewart
This Is Yu Podcast Music intro….
Today you'll be inspired by our interview with Christine Ha, the winner of MasterChef Season three. She was the first Asian winner of MasterChef. If you don't know about Christine, you gonna wanta listen to find out what makes her so special!
Christine Ha – Winner MasterChef Season 3
But first let's tackle the Asian kitchen hacks that my mom taught me when I was growing up. Make sure you listen to the whole podcast because after talking to Christine, we're giving you another five bonus hacks that will help you save time in your kitchen. We're fairly confident, maybe even pretty confident that there will be at least one kitchen hack you've never heard of!
Christine's Restaurant is The Blind Goat
And, what you've been waiting three weeks for, our $25 Amazon Gift Card giveaway. We announce the winner today! Who doesn't love free money?
First, let's tackle some Asian Kitchen Hacks. Carole's mom taught Chinese cooking when Carole was a wee lass. Here are a few Asian Kitchen hacks that Carole picked up along the way.
Back in 2012, Christine Ha won Season Three of MasterChef. Today we catch up with her whirlwind life over the past 8 years.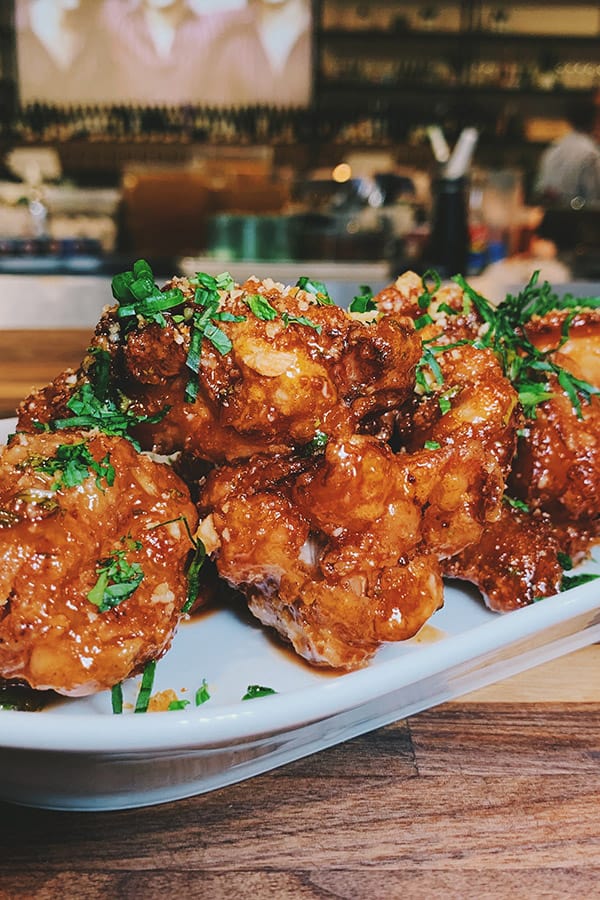 Check out the video recipe we did for Sticky Lollipop Wings. CLICK HERE. https://www.thisisyu.com/video/
Christine has gone on since the show to publish a cook book, win accolades from James Beard, and the Helen Keller Personal achievement award. She's traveled the world representing the US as a culinary envoy. She has a fast concept restaurant already in Houston, and another full sit-down restaurant in the works.
Also, Carole, there's a lot of chatter in the streets about her opening a 3rd restaurant in Culver City! We talk to her about cutting her husband's hair and a super innovative technology https://aira.io/ that allows her to wander the streets of Manhattan to purchase ingredients for a special surprise dinner. And we find out the worst thing Christine has ever eaten.
Christine Ha Interview
We already investigated some Asian kitchen hacks that Carole was taught by her mom. Now let's probe into some other time saving kitchen hacks.
There you have it! Send us your kitchen hacks, we'd love to share them with all of you!
Drum Roll Please…Thank you for those of you that subscribed to and left a review for This Is Yu Podcast. We appreciate your time because the more reviews the more awareness is brought to This Is Yu Podcast.
So, the winner of the $25 Amazon Giftcard giving us a Fantastic" and 5 star review, said…
Please contact us to receive your gift card. Stay tuned for future giveaways, you're all winners out there!
Thank you so much to Christine for joining us in today's conversation. We really are astounded by all you've been able to accomplish since you won MasterChef. Thank you for the inspiration you've given us. You're a shining example that proves with dedication, hard work, and focus, all dreams are possible!
As always, we really appreciate your thoughts and feedback about the show. You can reach us on Instagram or Facebook at [This Is Yu Official] or you can leave us an anonymous voicemail at [562-291-6037]. We listen to all the voicemails.
Home base is www.ThisIsYu.com
Thanks for listening to the show. Have a great week!
Thanks guys for letting us make your life more delicious.

Check out Christine Ha Here:

http://www.theblindcook.com/

Best,

Scott & Carole