Welcome to Episode 24 of This Is Yu Podcast.
This Is Scott Stewart and Carole Yu

You just heard a clip from when today's guest, Maneet Chauhan, competed on Iron Chef America. She is an intrepid competitor, having made hundreds of appearances as a contestant and judge on the Food Network. This woman is a passionate and determined restauranteur, mother, wife and celebrity chef.
Maneet Chauhan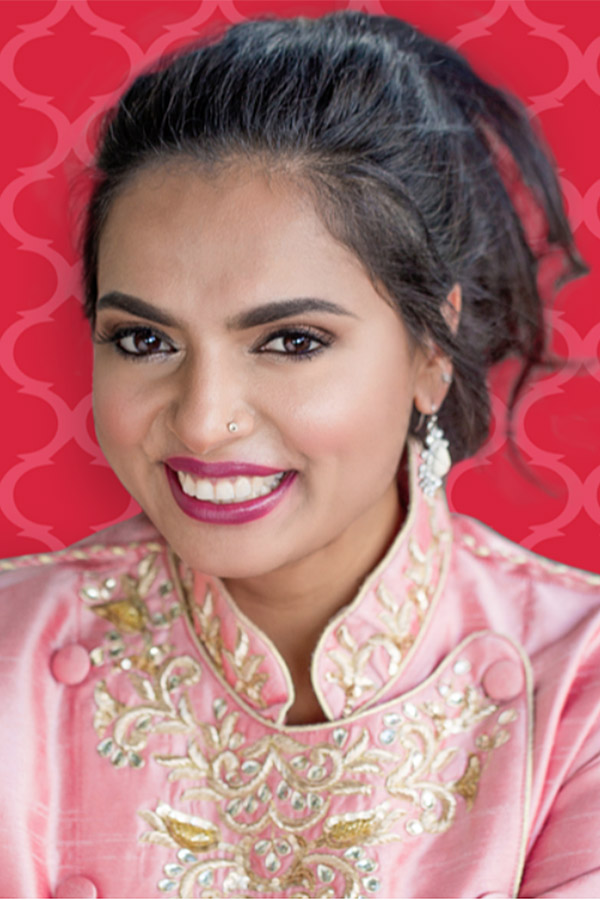 Maneet Chauhan Cookbooks:
New Segment – Sugar Cereal
C- But, first, today is all about Fruits, nuts, and flakes.
S – Your relatives Carole?  
C – Nope we're talking about cereal.  
Today, we welcome Maneet Chauhan.
C-Maneet was born in Ludhiana, Punjab, India
S-She went to the Welcomgroup Graduate School of Hotel administration in India.  After asking her professor what the best cooking school in the world was, she went to the Culinary Institute of America in Hyde Park New York and got her Associates degree in Baking and Pastry.
C- True, and might I add, that's where Dara is going for the exact same degree! Well, Maneet graduated the top of her class with high honors, sweeping all awards.
S- Right after graduation in 2000 she was hired as management for a startup restaurant in Cherry Hill, New Jersey, where she headed a team and expanded the restaurant's capacity from 70 seats to 140 seats.
C- By 2003, at the age of 27, she became the opening executive chef of Vermilion in Chicago, Illinois, earning her 3-Stars from The Chicago Tribune. A few years later in 2007, she moved to NYC to open At Vermilion[13] where she was nominated as the 'Best Import to New York' by Time Out Magazine. Her style is described as "global fusion" with roots in Indian cuisine.[14]
S- Maneet has been on Food Network for 12 years, starting as one of the original judges of "Chopped". She is not only a full time judge, she also competes on the network. She is the only Indian female ever to compete on Iron Chef. She has made numerous guest appearances on TV shows, and at the top food and wine festivals.
C- You'd think she would be busy enough as a judge and competitor, but she also has Morph Hospitality group, and four restaurants in Tennessee. If you want to check them out, she has her signature Chauhan Ale and Masala House, Mockingbird, a southern American restaurant, Tansuo, contemporary Chinese, and Chaatable, Indian Street Food.
C-Thank you so much to Maneet for joining us in today's conversation. What a fun conversation time we had, time literally sped by on that interview. You were such a joy to speak with Maneet!
S- Maneet you have such positive energy, and I will come back and listen to you if I feel my energy needs a boost, either that or I'm going to sit right down with a big bowl of Lucky Charms!
S-As always, we really appreciate your thoughts and feedback about the show. You can reach us on Instagram or Facebook at [This Is Yu Official] or you can leave us an anonymous voicemail at [562-291-6037]. We listen to all the voicemails.
C- Home base is www.ThisIsYu.com
S- Thanks for listening to the show. Speaking of APPLE PODCASTS, Please SUBSCRIBE, COMMENT and RATE our THIS IS YU PODCAST. Have a great week!

C -Thanks for listening and letting us make your life more delicious.

Maneet Chauhan's details:
http://www.morphhospitality.com/
https://www.instagram.com/maneetchauhan/
https://www.maneetchauhan.com/

March Of Dimes:
https://www.marchofdimes.org/index.aspx
No Kid Hungry: