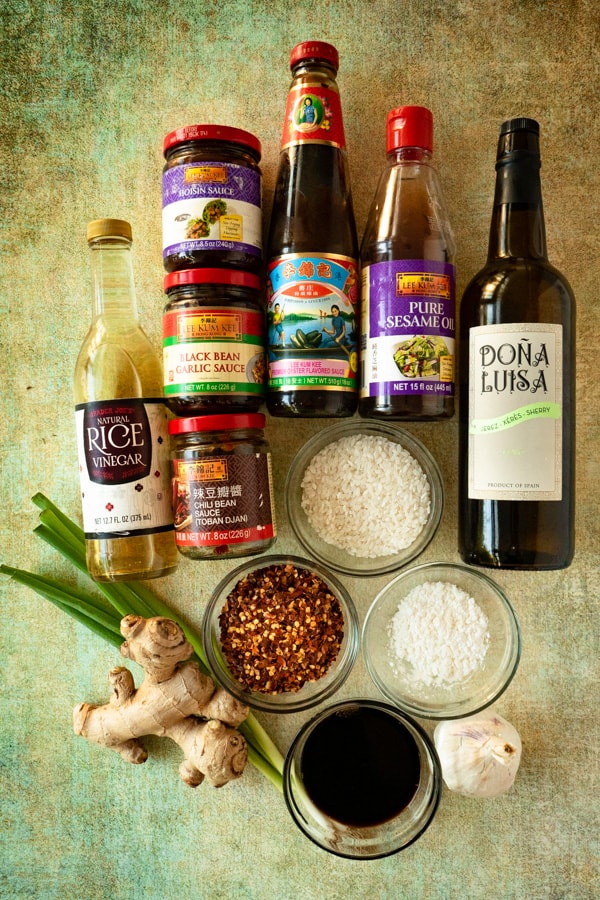 14 Essential Chinese Ingredients
Our readers always ask about my 14 Essential Chinese Ingredients.  
"What ingredients do you use all the time in your Chinese cooking?"
"I live in a small town, where can I buy Chinese ingredients?"
Listen to the audio version here on Podcast Episode #22 where I talk about the ingredients that my mom taught me to always have on hand.
Read on… here are the answers you need now to round out your Chinese cooking pantry!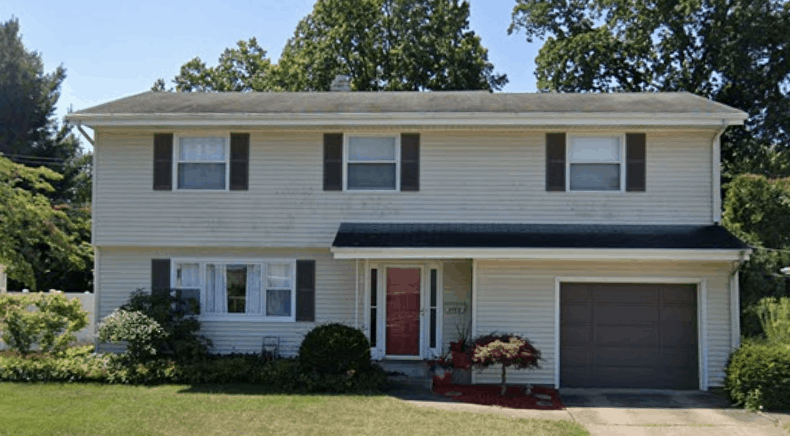 ROADTRIP!! South Bend to Chicago!!
I grew up in South Bend, IN, with a Cantonese mother, who every week, taught Chinese cooking in our house.  Over the years, she had thousands of students.  They learned basic Chinese cooking techniques through her program for the Continuing Education department at Indiana University.  
South Bend was a medium sized city with a population of around 250,000.  But, remember, this was the late 60's, so Chinese cooking wasn't so on trend. It was difficult to get anything more than Soy Sauce at the local Kroger super market!
Every month, it was always exciting when my sisters and I were piled into the woodgrain orange station wagon for the 90 minute ride into Chicago. We headed to Chinatown for my mom to pick up difficult to find Chinese ingredients for her class.
We would buy the 14 essential Chinese Ingredients for my mom. But, more exciting were the unique treats my sisters and I would get on these trips. We would pick up Char Sui "BAO," juicy barbeque pork buns. I also loved the "Bak Tong Gao," a steamed white sugar cake that had a translucency and chewiness from the rice flour.  However, it was the Haw Flakes,chewy White Rabbit and Botan Rice Candies that we looked forward to the most.
But now it's time to get to those 14 Essential Chinese Ingredients!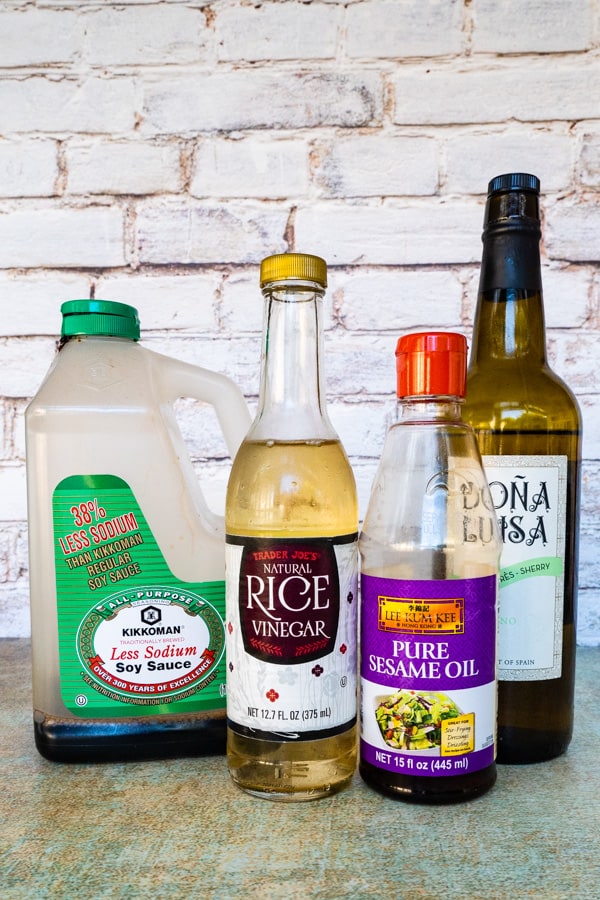 Soy Sauce –  I use Soy in almost every Chinese dish I make. It's the ultimate "umami" in all that I cook.  I literally go through gallons of this every year!
Sesame Oil – is another one of the vital 14 essential Chinese Ingredients!  It provides a rich, earthy and nutty flavor, with a rich sesame aroma.
Rice Wine Vinegar – is sweet and delicate as opposed to the astringent and aggressive taste of White Vinegar which I also use a lot.
Sherry – is found at all liquor stores, and alcohol sections of the grocery store.  Use Sherry as a substitute for Rice Wine. (as opposed to Rice Wine Vinegar)
Cornstarch – is an ingredient that I use daily.  I use it for "velveting" chicken or shrimp OR for making a slurry to thicken a sauce.
Chili Flakes – are my ultimate favorite way to spice up a dish
Rice – Of course this is one of the 14 essential Chinese ingredients! My mom always used long grain rice, but now I prefer using a Japanese medium grain rice because it has a heartier bite.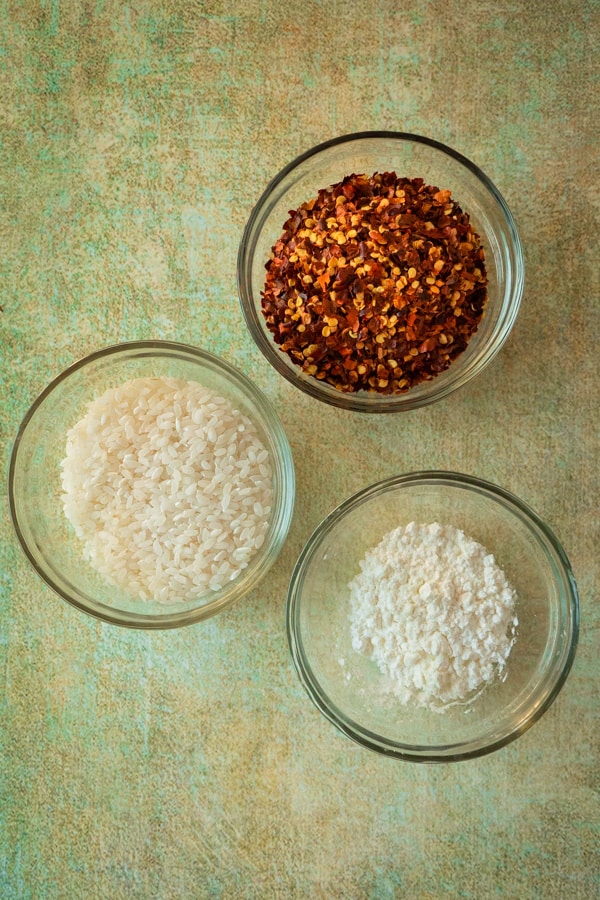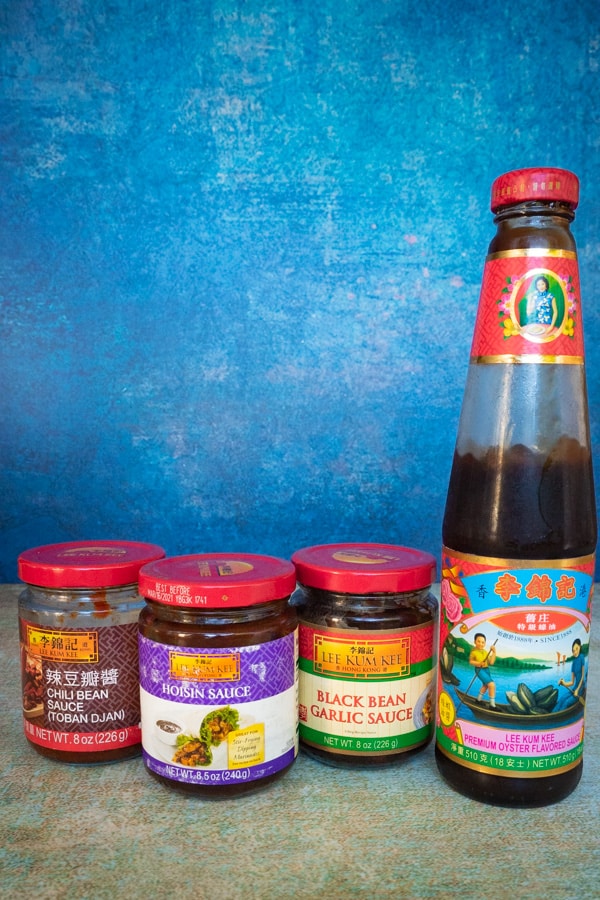 Oyster Sauce – This is my go to seasoning for stir fry. Whether it's a veggie, or meat stir fry, a few shakes of oyster sauce along with salt, pepper, and a splash of soy are the fastest way to get a tasty dish.
Hoisin Sauce – some people are confused as to when to use oyster vs. hoisin sauce.  Hoisin sauce is made primarily with soybeans with other ingredients like garlic, sugar and various spices.  Oyster sauce does contain the seafood after which it is named.  Hoisin sauce is sweeter than Oyster sauce and often used on Chinese pancakes with Peking Duck.
Black Bean Sauce – I love using this black bean sauce for Chinese Spare Ribs
Chili Black Bean Sauce – Whenever I want to kick up the flavor I use a teaspoon of this sauce.  It's especially good in Simple Stir Fry Spicy Shrimp.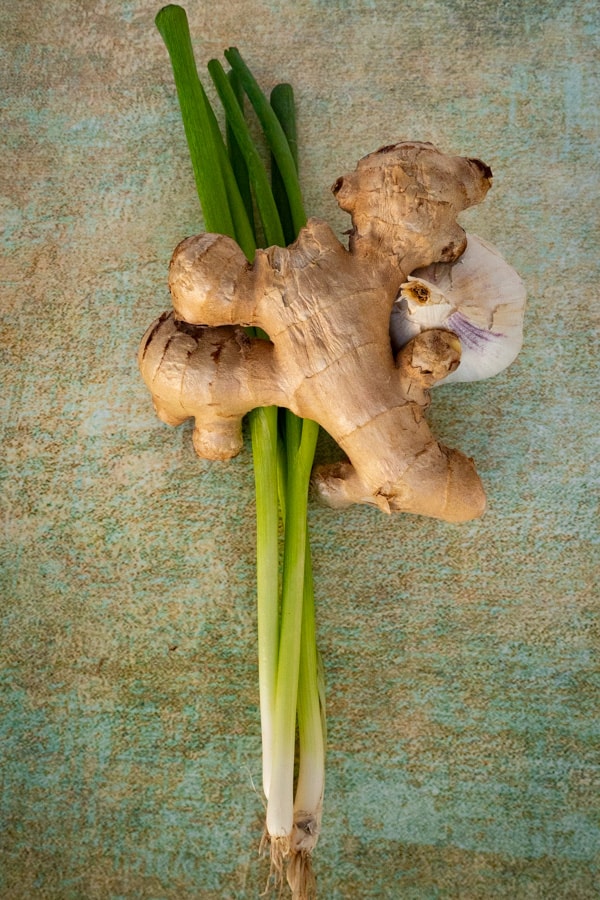 Ginger – Typically used in most Asian cooking, to spice up most everything, and especially useful in stir fries.
Garlic – Everyday at 5pm, when I was growing up, I knew my mom had started preparing dinner because there were loud smashing sounds, as she hit the garlic cloves with the side of the Chinese cleaver to peel the garlic, and smash it for our dinner.
Green Onions (Scallions) – when you cut these into little circles, they're called shifflets. (I love that word!) Mom always tells me to cut them diagonally, because of the visual appeal!  These are always thrown on at the end, just before presenting a dish to the table. They add a bit of color and a little tang on the tongue.  Not often in cooked dishes except for everyone's favorite, Scallion Pancakes!