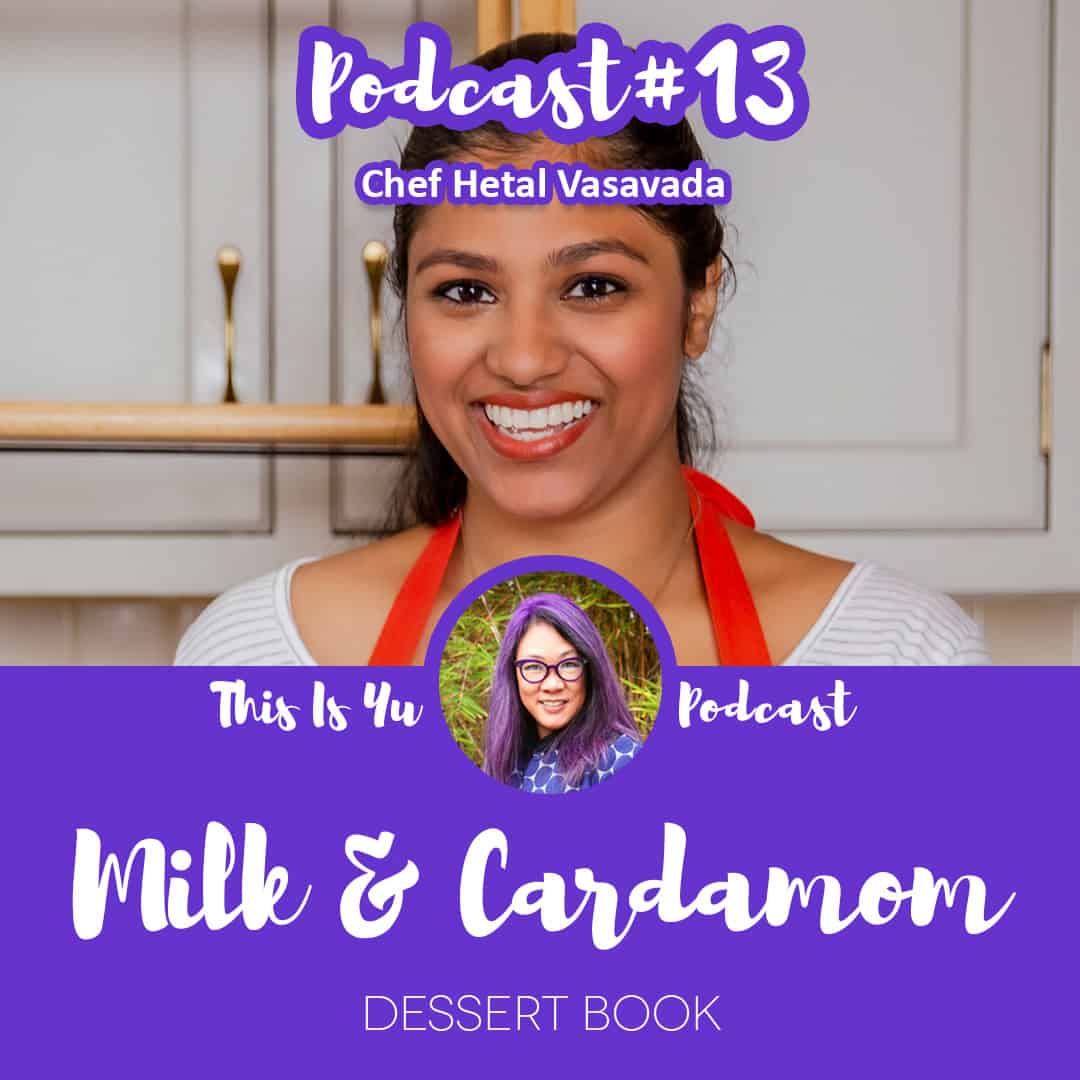 Ep 13 Show Notes:
Welcome to Episode 13 of This Is Yu Podcast.

This Is Carole Yu and Scott Stewart.
If you watched Season 6 of Masterchef in 2015, you would have been introduced to Hethal Vasavada. She is a whip smart scientist turned chef. She is one of only two Masterchef contestants who were not winners on the show with a published cookbook. It's eponymous namesake comes from her website, Milk and Cardamom. Today, we talk to her about Indian desserts, the Sopranos, ways to use cardamom, some secret dirt about her season of Masterchef.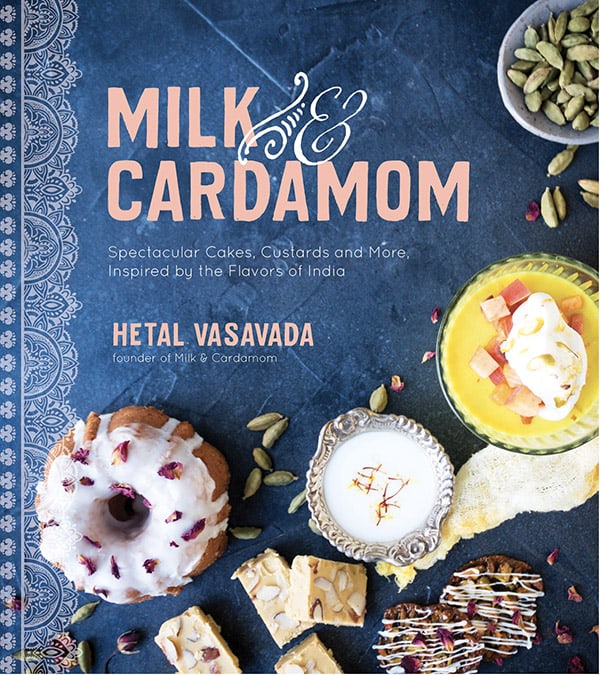 Plus she divulges the secret to her rangoli eggless cheesecake with an absolutely gorgeous mandala pattern. We delve into her life as a scientist, a mom, and her unique East Indian American fusion baking and cooking that brings a modernist touch to her family's cultural food history.

Hetal's Book – Milk and Cardamom

PLUS – 10 Ways to go from Inner Critic to Self-Compassion.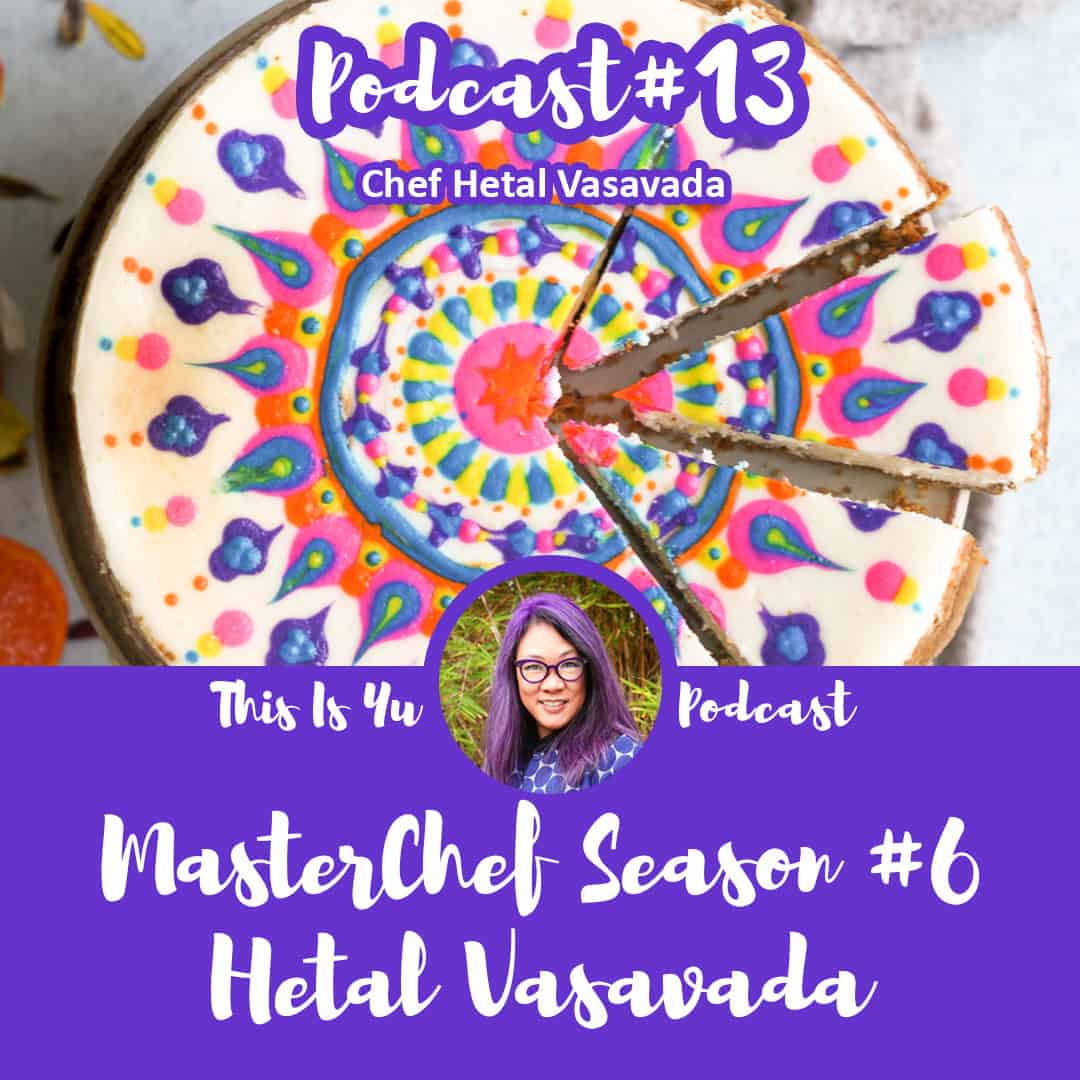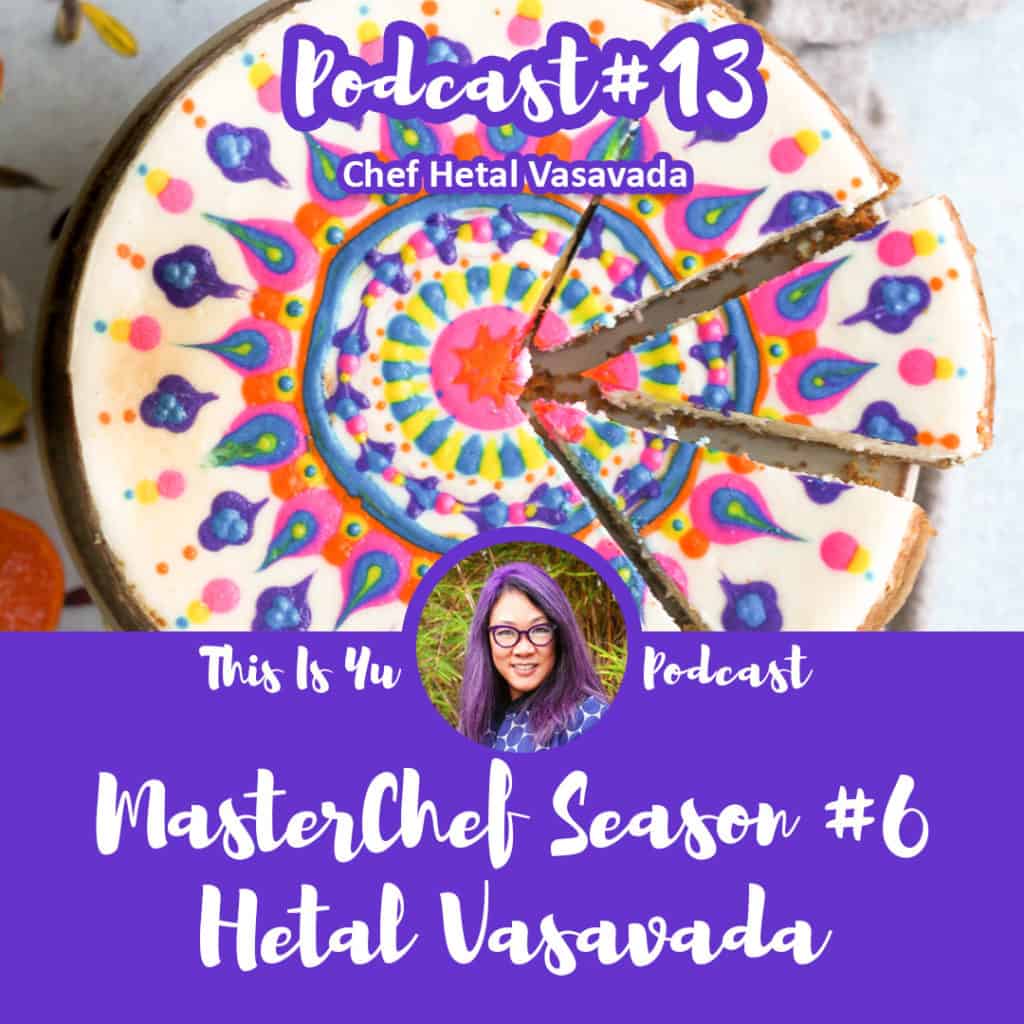 Thank you so much to Hetal for joining us from San Francisco. Hetal has also joined us for a guest blog post which you can find in the recipes section of ThisIsYu.com. Check out her unique take on cheesecake, and make sure to put #thisisyufood and #milkandcardomom. We can't wait to see your posts!
Did you already check out the Sticky Lollipop Chicken Wings video.  Catch them before they fly away!
Do you have any recipes you'd like us to try? You can always call us at the This Is Yu Hotline at 562-291-6037
Our home base is www.ThisIsYu.com
Instagram is @ThisIsYuOfficial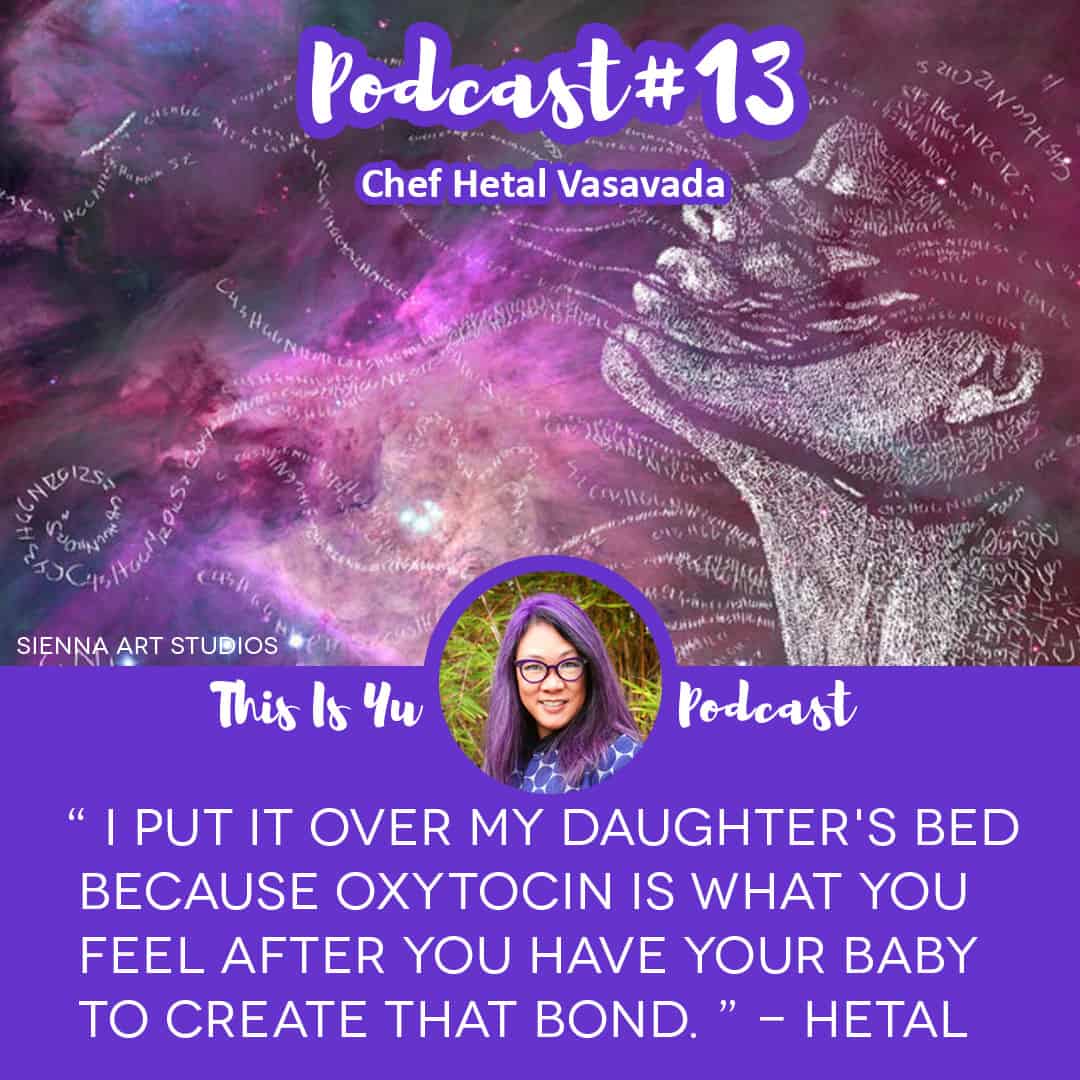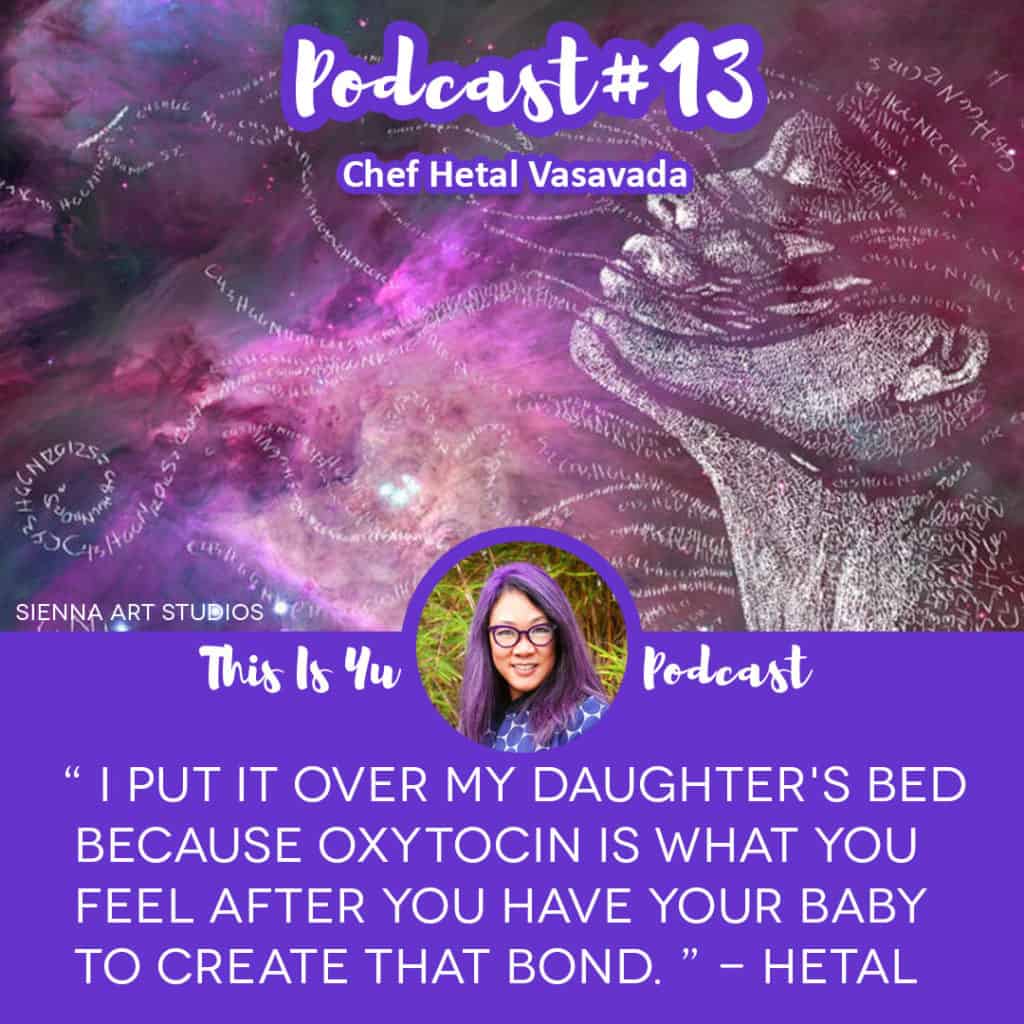 Spice links Hetal recommends in the podcast: