Ep 14 Show Notes:
Today we are interviewing the Michelangelo of the Baking world. Food Network Cake Wars Winner, Shantal sets big goals, and meets them, using her business acumen, and her extreme creativity. We talk to her about her engineered cakes that move and spin, baking for Gordon Ramsey, Ron Ben Israel, and spirituality.
Welcome Shantal to the This Is Yu Podcast!
Thank you to Shantal of Shakar Bakery again for your time and connection. I can't wait to meet you to get my coffee grounds read!
Make sure you Take a look at her guest chef blog on thisisyu.com where she shows us first how to do some pandemic cooking, and second, we provide a slide show with all the details on the giant Harry Potter cake that took her 500 hours to build.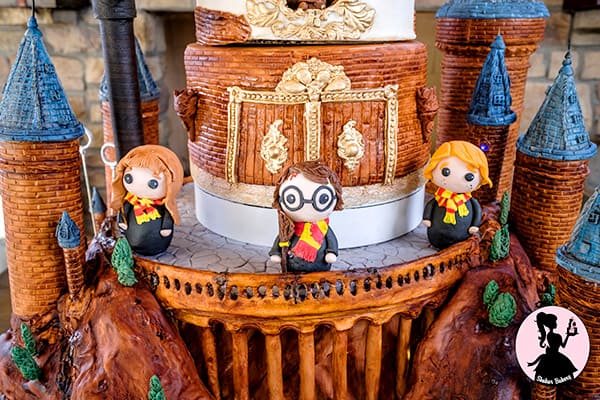 We'd love to hear your food stories, or ways that you are connecting with friends and family. You can always call us at the This Is Yu Hotline at 562-291-6037 or email us at carole@thisisyu.com or scott@thisisyu.com You may even show up on a future podcast.
Our home base is www.ThisIsYu.com
Instagram is @this Is Yuofficial
Our Facebook is This Is Yu VIP Community
We leave you with one final thought from Albus Dumbledore as he said to Harry in The Chamber of Secrets
While coming down from his battle with Tom Riddle and the basilisk in the Chamber of Secrets, Harry fears the similarities between his immense powers and that of Voldemort. However, Dumbledore assuages and disproves Harry's fears that Harry might become evil one day by explaining that one's intentions are the bedrock of one's identity, not one's capabilities.
"It is our choices … that show what we truly are, far more than our abilities."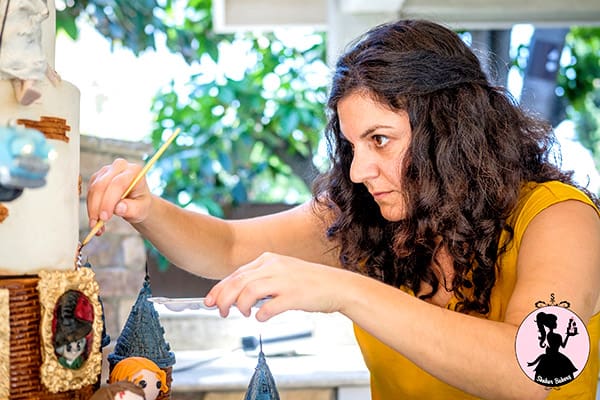 Epic Harry Potter Cake Is Every Potterhead's Dream!
Shantal Der Boghosian, owner of Shakar Bakery in Los Angeles, California, is a long-time Harry Potter fan and waited years to design her dream Hogwarts cake.
Having competed on Food Network's Cake Wars twice (winning the first time!) and Holiday Wars, Shantal wanted to bring the "wow" factor of television into her design. Together with her partner and mom, Elizabeth Itutmazian, Shakar Bakery invested over 500 hours to execute this four-foot-tall, two and half foot-wide animatronic cake! There is no shortage of detail on this epic cake.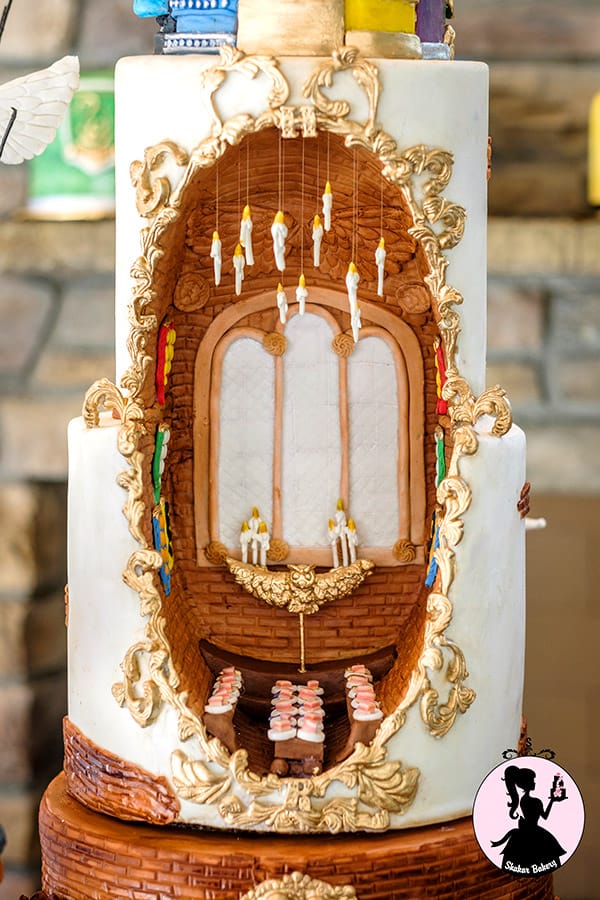 A true masterpiece that shows that Hogwarts has never been sweeter. To see more photos and a video of the cake, follow Shakar Bakery on Facebook and Instagram! You can also reach Shakar Bakery at www.shakarbakery.com or learn from her YouTube tutorials!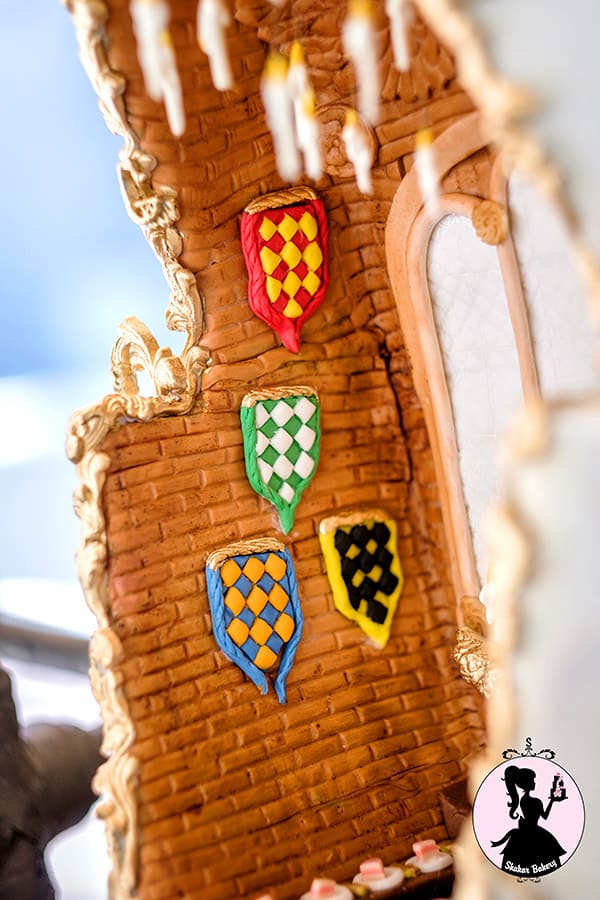 Ep# 14 – This Is Yu Podcast – Shantal Der Boghosian – Harry Potter Cake – START TRANSCRIPTION HERE:
Scott
Welcome to Episode 14 of This Is You Podcast. I'm Scott Stewart and I'm Carole Yu.
Carole
Today are interviewing the Michelangelo of the Baking World Food Network. Cake Wars winner Chantal Der Boghosian sets big goals and meets them, using her business acumen and her extreme creativity.
Scott
We talked to her about her engineering, a daft punk inspired cake that moves and spins. Baking for Gordon Ramsay. Ron Ben Israel, and spirituality.
Carole
But first, a new segment.
Scott
Zoom, zoom, zoom.
Carole
In the last few weeks, I've been on many, many zoom calls. I've had work meetings. I've had friends who have told me that they've had happy hours every Friday on Zoom. My one friend I just spoke with this morning said that she connects with all of her friends from Italy where she lived before she had to be quarantined back in the U. S. And they would have a pub game every week. And they also have dinner sharing zoom meetings. But this week it was really interesting. Our family decided to have a zoom call with 15 off our family members that live everywhere from Seattle, Washington to San Francisco down to us in Los Angeles and in Joshua Tree. And it's been pretty interesting, hasn't it? Scott.
Scott
He has been really interesting. Actually. This was the second zoom call that we had. So we now have a standing Saturday night zoom call the 1st It was a lot of just talking about what's what. How everyone's doing was more like the technical day to day. Ins and outs of life.
Carole
Yeah, pretty much our usual discussion with my family. Our family's always been just very practical talking about the weather. What are the kids doing? Um, my family is very into church. So what's going on at church? And we're We've been talking about kids and what we've been doing in our daily lives, but this time it was different.
Scott
Carole and I decided to switch things up on the second family Yu phone call. I listen to a lot of podcast during the week when I'm out exercising just walking around and I do social distance big time. Anyway, listen to a lot of podcasts, and one of the ones I listen to a lot is Oprah's Super Soul Conversations, and the particular one that I listen to was The Path Made Clear. So Oprah had this new book out. She had a bunch of guests. She just basically had clips from these people talking. They were dropping bombs of wisdom. You would just hear a little clip of all of these really interesting people. So it was sort of a highlight reel of a highlight reel sent this to Carole. She had a listen to it, and then, in turn, she sent it up to her family and her mom specifically asked everyone to listen to it…
Carole
Although she called it a video instead of a podcast.
Scott
Your mom kept calling it a video, and everyone's trying to correct her on that, and I just left it at just calling it a video after a while. She didn't want to change your mind on that. Anyway. It presented itself in this last zoom call we had, and it really changed the dynamic of the call. I think the feedback we got was that it became more dynamic. I think was the key of it. It nurtured conversations. It spark conversations because it has an element of spiritual element to it, you know, it's always ah, they say never talk about religion or spirituality in groups, but it seemed to go over really well. People had a lot of opinions on it, and we just sort of used the Oprah book as a cornerstone because we had all listen to the podcast and we used to move the conversation forward.
Carole
Basically, the Oprah Super Soul podcast that we listen to called The Path Made Clear. The description is, if you are feeling stuck or at a crossroads and wondering if there is more to life. The Path Made Clear provides inspiration and guidance to help you discover not only who you are but who you are meant to be. So some of the things we talked about were meditation. So my mother has been very interested in meditation for years, and she's always encouraging us kids. I have two younger sisters and our families to meditate, and in this discussion we actually found out everyone meditates even without having to be prompted by my mother. But way found that everyone does it in different ways.
Scott
Yeah, it was really great to hear how they interpreted meditation and how they interpreted the world. It was really inspiring. I thought it was a really, really good share that everyone got in there.
Carole
We also talked about Children's paths. And how do you raise Children to follow their dreams? Because there are couple cousins that are eight years old, nine years old, 12 years old, all the way up to my daughter, oldest daughter, who's 25 my older daughter, Elena is an artist's and has known since she was in high school that she'd wanted to be an artist and my youngest daughter, Dara. As you know, we've spoken about her. She's known since she was about 12 that she's wanted to be a chef. Actually, this week I was looking at some photos of when we went to Italy back in 2009 and there was a photo that says Dara someday says she wants to be a chef and that was 11 years ago. So really, what we talked about was, how do Children figure out how to determine their path? And I guess I'm still really trying to figure out maybe all of us have some path that we're trying to find, but we don't know exactly where to go.
Scott
One of the interesting components of the Oprah podcast for me is what she talks about his intention. She said in her career in the Early Days the Oprah Show that she learned about intention and she moved it into a position in the Oprah show, where the producers of the show and her had to talk about the intention of the show. And she said, once she started talking about intention and bringing intention into her life, it created huge momentum that pushed her career even farther. Just getting back to the dynamic of it were maybe putting this in your head, so we know that you guys are probably on a lot of zoom calls over the next period of time. So maybe if you could just sneak a little bit of conversation in there that goes a little bit deeper, you might find an interesting surprise in these times where people open up about things that they might not have opened up about before. I mean, even though you're on a zoom call, there is sort of that anonymity because you're a step back from people through the technology, and it gives you a little bit of a buffer where you feel like you're safe in your own environment, and you can share a little bit more with people than you would if you were at a coffee shop or you are in your business. People are close proximity and you feel guarded. The zoom calls, I think, are a good way for people to open up and start discussing things that they're worried about their excited about their inspired by in these times.
Carole
I think a little bit of it might be that because we are having to stay at home for now. I think this is maybe the third or fourth week that people are starting to crave communication and to be able to connect with others. And it's very interesting because for a technology like Zoom to go and be able to facilitate that communication within my family has really been something that's pretty joyful. And I'm very looking forward to seeing how it goes in the future. If our family will continue to be able to communicate better using Zoom.
Scott
And just a pro tip for you guys, don't forget to password protect your zoom calls. There's been a lot of zoom bombing going on rather than being on a call with grandmother and having a guy come on half naked. Just use a password protection. That brings us to our next new segment, called Thinking and Doing.
Carole
Thinking versus Doing so. This past weekend, our daughter Dara came up with an idea. She said that for the 1st 2 weeks after she got home from baking school from Culinary Institute of America, she was kind of bored because usually her life is very set with classes and with schedules and working. Then it took her about two weeks to realize that she needs to get off her duff and start getting into doing something that is fruitful. And she came up with an idea that last Monday about a week ago, she posted on her Instagram that she was going to deliver Covid Corona Comfort Cookies or Muffins. So she came up with a really amazing menu. She came up with chocolate chip, oatmeal toffee, orange cranberry shortbread cookies or blueberry buttermilk, cinnamon crumble coffee cake, or roasted banana bread muffins and oh my God, those last ones were absolutely amazing.
Scott
What I found really interesting about Dara in this particular situation is Dara is a very heady person. She does a lot of thinking she spends a lot of time up in her head. In this particular situation, she actually said it was one of her mantras is Just do it. So if she came up against the problem, whether it was the design of the menu through canva.com or actually the menu items, she would just keep moving forward and say to herself, Just do it, just do it, just do it She would come to Carole and I and flush out a couple ideas and we helped her. But for the main component of it, Dara did it on her own and she moved it forward, which was really brilliant, because she was able to go from zero to delivering these muffins and then getting great reviews on Instagram in a really short period of time. So we're super proud of Dara.
Carole
It was really excellent because as I'm always the mom wanting to prod my kids to move forward, it took her 30 hours of baking. She stayed up all night on Thursday night baking and then she brought it to us. We packaged, we labeled. We delivered all of the 21 orders and of course, Dara wore masks and gloves. And then she dropped everything off at the front porch and then texted the customer that it was there. And we are really proud as Scott said. Welcome, Shantal to the This Is Yu podcast.
Shantal
Thank you. I'm very excited to be here today.
Carole
Us too.
Scott
We're super excited that you're here. Let's get to a really hard hitting question right off the top of the podcast. Are you Betty or Veronica?
Shantal
I am definitely a team Betty kind of girl. Especially after I competed. And Veronica gave us so many issues in the competition.
Scott
You had mentioned that you were in a competition. You were in the second season of cake wars with an Archie Comics theme cake. What is the trick to getting on the food network?
Shantal
You know the secret to having Food Network select, you is to have the most bubbly, energetic, an extra personality ever on these videos submittals you have to make. They're definitely looking for TV personalities. They want natural drama, natural excitement, and they're looking for people to draw viewers to their network.
Carole
Yeah, we definitely know that because our youngest daughter was the first season of Master Chef Jr Runner up.
Shantal
What? Yeah, my Dream to be on MasterChef.
Carole
Okay, we'll put you in contact with them, so on your…
Shantal
that's that's amazing!
Shantal
It was really fun. We were sequestered for three weeks, and it was the first season of Master Chef Jr. So they really didn't know what to expect with these 8 to 13 year old kids. And I think the kid's pretty much blew them away and were able to cook just as well as the adults. It was fun. Tell us about Ron Ben Israel. Is he as tough in person as his persona on Sweet Genius?
Shantal
Ron is definitely this, uh, sweet man with a very stern side. He could be scary when he doesn't like what you're presenting to him. I saw that side of him when we competed, and it was in the first part of our episode there. There's two parts, right. You have to get through the initial round. One person gets eliminated or one team that's eliminated, and then you make it over to the final round. And I saw him chew through the contestant that got eliminated and yes, it's scary. It's, uh, he's very tough when he wants to be. But on the flip side, he's also the sweetest human being you've ever met. And so he definitely has that dichotomy.
Carole
Right. So was he. The judge that when you were on that show said, We're not sure who's boss in that team, And if he was, what did he mean?
Shantal
That was definitely him, and I didn't even know. He said that until I watched the episode on TV with the rest of you. There's a lot the Judges just say that we aren't aware of as the competitors and we… so watching the episode with all of you is like being one of you. We have no idea what to expect out of the episode or what the judges have said behind closed doors. So when I heard that the first time I oh it made me laugh big time.
Carole
What did he mean by that?
Shantal
So if people watch the episode, they'll see that I competed with my mom. She's actually my business partner. She's a dentist full time. But because she's a dentist, she's able to sculpt really well, right? Because she sculpts teeth all the time on. And so I called her in for fondant help whenever I need it. And so when I was selected to compete on Food Network, I thought, What better opportunity than to compete with my mom on national television. Now because she's my mom, there's that gray area of mother daughter of who's bossing who around. And so I don't know that I had to remind her, hey, this is my business and you're my assistant today. So I don't remember exactly what was happening. We were probably arguing about how much sugar to add to something for the design of the Veronica in the first round. But the judges definitely noticed that the ownership of our relationship going back and forth.
Carole
And so has that affected your relationship with her after that?
Shantal
Not at all. We're really good at keeping business. And personal aside, she knows my personality, the best out of everyone, considering she's my mom and she knows that once I step into the kitchen, my persona changes completely. I'm a very sweet person, but in the kitchen, I'm very demanding, and I really look for quality and cleanliness and my vision to come to life, and I'm not flexible with that personality at all. So, um, I'm stern. But once we leave the kitchen, we go back to our regular relationship. It's great, actually,
Carole
That's good. I think I need to learn something from that. My daughter and I since she goes to the Culinary Institute of America now we have some issues. When we're in the kitchen together, she has a sign that says, on the wall. What does her sign say Scott?
Scott
Something to do with no attitude. It's my kitchen.
Shantal
It's tough. Let me tell you, it is tough, but you have to listen, as a child, you do have to respect to the words of your parents. But the parent also has to respect the vision of the child, since the child is the one leading the kitchen, right? So it does take a lot of work from from both parts, but it's very important to leave that behind as soon as you guys leave the kitchen. Because the relationship shouldn't get strained because of work.
Carole
Right. Well, I actually want your advice on that because Dara and I competed on a pilot for MTV. We were flown down to Miami and she and two classmates from her high school and I as a mom, like the mom leader, we all competed, and it was a baking competition. We were set up against two other teams and they had this beautiful set and created an entire world. And it was very MTV, like, you know, pimp my crib. So it was definitely over the top kitchen. She was really bossy. And I think it came across on the cameras. And in the end, they never aired the pilot. So I don't know what we get out of that. Maybe she I probably don't want to put this on the podcast anyway. Okay. All right, let's move on. Um uh…
Shantal
Well, you know, I am definitely bossy as well. And if you didn't watch the Archie Comics episode, you'll see a lot of bit of that come out towards the end when we have to carry the cake to the final podium. In that part to me is is a huge jerk move on judges to make us carry such a heavy cake is they're doing it on purpose, right? They want to see you drop the cake. And it has happened. I've seen offices where people do drop for cake. Oh, my gosh. But, man, those cakes are so heavy it and my mom is significantly shorter than she's like 4′ 11″ I'm 5′ 4″. And I really I expected her not to be too much help, right? This cake is really heavy. But when I carried it with the two assistance, the weight distribution was really throwing me off. And so I was asking her for help. She wasn't understanding that I needed her to put her hands below the cake. And she kept trying to hold the highest part of the cake, which she couldn't reach and so I was losing my patients in the in the show because, like, to feel the cake slipping through my hands. And I was like, Oh, my God! Oh, my God, it's going to fall. That bossiness came out and I was like, Mom, hold up the bottom of the cake. So that's when they went to commercial break and they came back, and I'm not sure if they edited some of that out because I had to put the cake out and I was like, here, this is the bottom of the cake. We had to carry it back out. So it happens. I could definitely feel for your daughter. I could see how it happens and maybe I should apologize on behalf of all daughters out there in the world. We're mean. We're definitely mean.
Carole
But I think didn't your mom get you back? Didn't she flipped the bird on, you?
Shantal
No, so that wasn't to me. Oh, my gosh. I couldn't believe it. So my mom was a walking disaster on the show, All right? She cut herself. She got the most attention from the medical staff out of everyone during the entire day we shot. She cut herself, she burned herself. It was nonstop. And so she had burned one middle finger and she cut the other little thing. So she bandaged herself. And so I was standing in front of her, but she was facing the judges, and I was like, Mom showed me your injuries and she flipped me not realizing that you're both middle fingers, but they were going straight to the judges, and I was like, Oh, I turned to them, I was like that's not what you think this is. They did keep some of it in the show because, like I said, they're they're looking for natural drama. And since you obviously have computed before and you have experience in the kitchen, you know that it's really easy to have drama. You don't have to make that up. It happens naturally. I burned a chocolate, I almost got eliminated in round one, actually. And that to me, was totally total BS because, yes, I burned the chocolate in the microwave because I used a glass bowl, which I wasn't used to doing, while melting chocolate, But I did taste it several times before moving forward with making my ganache. And I didn't taste anything burned. And so when the judges were doing their whole judging, there are like, Oh, Shantal, used burned chocolate. I was like, that's not true. But luckily, the guy who ended up getting eliminated made a really dense cake. So he got eliminated instead.
Carole
Yeah, the magic of TV. It changes when it gets produced. Well, now let's change paths. So my daughter, she just started college this past fall. Environmental engineering, I noticed, is a very popular major nowadays. What kind of jobs does an environmental engineer do?
Shantal
Okay, so this topic is a very big passion of mine because I am an environmental engineer and I got my degree back in 2009. Um, if you don't mind if I give you a little bit of back story so you could understand why environmental engineers become what they become.
Carole
Of course.
Shantal
So I'm actually a chemist for my bachelor degree, and when I graduated as a chemist, I had no idea I would end up studying to the environment. What happened was I started traveling extensively after I graduated, and I go to a lot of the Third World Countries. And so I went to Costa Rica for a month and I traveled through Peru. And everywhere I was going, people were striking. And I was like, hey, you know, I'm fluent in Spanish, so I would go and talk to the locals and ask hey why are you guys striking? And they started telling me how they didn't have clean drinking water and how the government was manipulating their water. Blah, blah, blah. I was like what? So this was a huge eye opener for me, right, cause I'm in the States and we don't have drinking water problems…
Scott
Unless you live in Flint, Michigan.
Shantal
Exactly. And so I started studying more about it, and and there was an eye opener, right? And it led me to environmental engineering. And I learned that environmental engineers clean air, soil and water, and that really fascinated me. So having a background in chemistry is that very helpful? Because you have to understand chemistry to a certain degree, to understand how the Earth works and environmental engineers that could work in several different fields. Um, you could work in the field itself, which is where you collect the samples. And let's be honest, this is grunt work. Everyone starts off here. Some people love it and they stay in that field forever. I do not. Especially in California. Where's the hot all the time? I I do not want to be outdoors all the time in California. So, um, you do evaluate contamination and I call us the secret super heroes of the world. People have no idea that we're keeping them safe. We monitor cancer levels and we remove those chemicals from the soil and groundwater and the air to make sure that you are all living safely in levels that won't create, um, it won't create any sicknesses or cancers or kill you. Basically. So I work in the aerospace field, actually, and my job is to re mediate. That is the formal word of cleaning up the sites that have been contaminated during World War Two era. So if you guys remember, there were a lot of aircraft built for World War Two. And back then people weren't so safe about chemicals, and they would dispose them wherever and that wherever is where we now have so it take decades to clean all that up. And, you know, um, depending on which state you are in California, for example, has super stringent environmental laws, which I 100% appreciate. And we spend the time cleaning up the levels to what is acceptable for the States in their definition of keeping the environment and the health of the people safe. So I don't know if that answered your question, but feel free to ask me all questions that you want about this, and especially now, as you guys know, we're in this crisis, of the pandemic, and I call this moment job security. Cause whatever we do is considered essential for the Federals and the State level agencies, because we are constantly working hard to keeping everyone safe.
Scott
That's great. On my own personal note, I used to live in Manhattan Beach, California here and right in downtown Manhattan Beach. There was Metlox, pottery, and it had been there for ever and ever, and it was on prime real estate and it just sort of sat empty for years and years and years. And then I guess a developer purchased it. But I heard that they had to go through exactly what you were talking about because there's lead that they used in all this ceramic tiles and that got into the ground. And then they had to go, and we saw sort of like filtering machines that went and filtered all the soil like it came up. And then it went through a process and they dug down. I don't even how far it was, like 10 feet or something into the soil, filtered all the soil, put it back, and then they were allowed to build on it.
Shantal
That sounds pretty appropriate. So the new things about medals is that they don't travel they're dense. So they're the easiest to clean up in soil because you just dig it up and send it out. It's just super expensive, but easy to clean up. It's the chemicals that are hard and it's really the dry cleaners have been one of the top problems and so have gasoline stations, their systems are the ones that have leaked the most into the ground, and those chemicals really go in deep down. I mean, it could go as deep as 150 feet of contamination. And so that's where it gets a little tricky to clean up because you have to really understand the earth and the soil and the geography and how the ground water flows. And then if it rains too much, that affects how the water percolates into the ground. So it's it's pretty cool. It's like a puzzle. It's a it's a completely other world.
Scott
You mentioned that you do have a degree in chemistry. Are there any elements from the periodic table that you use in your baking today?
Shantal
So so for the chemistry, it thinking I don't use my elements unless you consider sodium for the salt. But the chemistry engineering have definitely book played a huge part into my cake business. And I try to elicit excitement from people into engineering through my cakes. And one of my first challenges ever was my own birthday cake because I knew no one would pay for this. I made a massive five foot by five foot cake for Daft Punk. I don't know if you guys are familiar with them.
Scott
Yeah, no, no, we we saw it. It was it was amazing.
Shantal
Thank you. So that one was a huge challenge because one I had to build the structure and it was my first time ever doing so in an edible form. And I had to learn what was safe, what was not. And I crafted the helmets out of Rice Krispie treats, and I and I had the led lights in there, and so is cool because I collaborated with an engineer to help me code the movements on my cake. I wanted to make sure was animatronic, and so the necks were actually designed out of Lego pieces. So it was a really cool thing all around and then I made chandelier cakes, were there hanging like chandeliers upside down. And so I try to combine both elements, not only because it's super fun for me and I got to combine all my worlds. But I like to encourage them anywhere I go and then whatever form or way. And so this was a way for people to open conversation up and asked me, how did you do that? How did you know how to do that? And then I would discuss engineering with them.
Scott
Yeah, I mean to our listeners out there. You've got to see it. It's just phenomenal. Like it's a cake that moves. It's a robotic cake we looked at. It were like that can't be edible, but it's edible. In best part, it has Rice Krispie squares in it, which is a huge favorite of mine. Your bakery shop, Shakar Bakery. How did you come up with a name for that bakery?
Shantal
So the name of the business is probably the hardest to come up with, and I'm not gonna lie. It took me a long time to think of something that was hard to ruin, right? Because if people can't pronounce the name. They're not going to remember the name. They won't know how to spell your website up. And I wanted something clever. So I'm Armenian. I'm South American Armenian, born in USA. It's complicated that I wanted to combine all of that so Shakar in Armenian means sugar. So I thought it would be an easy way for the Armenian community to remember because everyone will remember Shakar. And then for Americans, that's not so hard to pronounce. And again, I like to teach people things. So people ask me just like you did what is Shakar? And so I'd be like, Oh, it's an Armenian word for sugar And then some people won't know what an Armenian is. So I give them some background history on that conversation just grows,
Scott
And also to if you're from Boston or Brooklyn, you could almost mispronounce that the name your bakery and actually say sugar in the sense of I put a little bit of Shakar on top of it. Now, this next question is a shadow to my brother and nephew, who I just spoke with a few minutes ago. They're driving along the 401 in Ontario, Canada, and I was telling them about who you are and everything. So their question was, How long have you had your bakery for?
Shantal
I just celebrated in December my 10th year anniversary.
Carole
Congratulations.
Shantal
Thank you. Thank you. So it's ah, really funny how the bakery came to happen. As you guys know we're currently in this recession. That's happening right now as we speak and it's giving me flashbacks because in 2009 it happened. So that's when I graduated with my master's degree in engineering and as you know, set to have a great job and everything. But then the recession happened. No one's hiring me. Um, and all my friends happened to get engaged that year. All of them. And I have, like, seven of them that year. And so they started talking to me about their wedding planning, and they're like, Oh, my gosh! And paying $1200 for my wedding cake. And I was like, Wait, what? How much are you paying for a wedding cake? Wow. And then I was like, You know what? I have all this time on my hands I'm gonna teach myself how to make cakes. And I did. I went through it. I practiced. And two months later, I was like, I'm just gonna start my own business. I can't get a job. And so that's what happened. That's how Shakar Bakery, who was born and I'm very grateful for the first few guinea pigs that allowed me to make cakes for them. Because after a while I started to recognize that I really had this talent in me all along and it was dormant and the recession helped me find that. So it's been 10 years and they were wonderful. A wonderful 10 years.
Carole
That's awesome. So why is educating the public about cake making costs important? You said that you had friends that were willing to pay $1200 for a cake. What makes a cake cost $1200?
Shantal
Before I started the business, I was part of the crowds that were shocked by prices. And I was like wedding cakes or $1200. That's insane. Then I started making the cakes, and the ingredients are a small bucket of costs for a cake maker. There is so much involved in making a cake. 1) You have to fund your business, right. You have the electric bill, the gas bill, all that in the house again, taken into account and costs. And then there's the interaction with the customer. There's one bride where I have 100 email exchanges with. And there's no way you could guess how many times you're going to speak to a client, right? The easy ones. You just meet with them. They tell you what they want. You don't talk to them again until the day of. But aside from the interaction with the customer, the art itself takes a long time. I average on a fast cake eight hours, and the longest cake that's taken me was a Harry Potter cake I made last year. It took me three months of sculpting and it was pretty much nonstop. When you have creative freedom, it's kind of worse for the cake maker because make things you take apart. You make things, you take it apart, and all of that costs. You kind of lose it. So you have to be smart about your money as a cake maker. But as a consumer, you're paying for art. It's a very customized cake for your event. For yourself, for your memory and many times, cake businesses don't replicate designs because it's unique to each individual. So if you're looking for a custom cake, I mean, you really have to think about what you're asking for this person. You're asking for a piece of art. You're not asking for a regular cake. You want regular cake, you go to a regular bakery. But for this kind of work for sculptures and other art forms and cake, especially anything that moves or is big, expect to spend a couple of $1000 on your cake.
Carole
Well, it's definitely worth it. Worth it for the labor and also all the creativity. So let me ask you now, was world traveling something that you were exposed to as a child?
Shantal
Yes. Actually, it was. I went on my first plane right when I was six months old. Uh, like I said earlier, I'm South American Armenian. My parents are from Uruguay and their parents are actually from Armenia, and they immigrated to Uruguay. So when my parents moved here, they did so in the late seventies. I was the first to be born here. So at that point, they hadn't been to Uruguay in three years, so they shipped me off with my mom in a plane and we all went to Uruguay for six months. So my first passport has his little baby in there, and from there it just nonstop. My parents really wanted to expose us to the world and traveling, and they wanted to make sure that we were diverse in our knowledge. And I'm very grateful for that. And that traveling bug has stayed with me forever.
Scott
What is your favorite place to travel to in the world and like, What's your dream? Excursion or voyage?
Shantal
So my top three countries of now have been one is Japan. I absolutely adore Japan. It is one of the most cleanest most beautiful countries I've been to, and the people are just the most generous and kindhearted. I love Japan. The second most amazing trip I did was in Patagonia, in South America, in Argentina and Chile. We tracked the glacier. We spend a lot of days there, and it's just very magical. There's no other way to explain Patagonia, and it's a trip that I highly encourage everyone to take once in their lifetime. You will not regret it. Then the third you're going to be surprised. I just recently came back from Russia and I was blown away by how much I ended up liking Russia. Um, I'm a huge history buff, and so I tried to go to countries where I could learn from and really appreciate the history like Scotland was another country I thoroughly enjoyed because it has a really dense history. So you're walking around and you could envision all the wars that happened.
Scott
Grrrreat! Scotland is my relatives homeland. My dad was born there, and all my grandparents were born there.
Shantal
Oh, have you been? I love Scotland.
Scott
I have not. I've wanted to go there. Relatives have gone. My brother's gone. I just haven't made it over there yet.
Shantal
It's beautiful. Honestly, I I like I said, I love history and scholar in itself. It's so gorgeous. If it wasn't so cold, I would definitely moved there. But I went in summertime and the high was like 55. Yeah, I can't make the move.
Scott
Yes, summer in Scotland, 55, and you're wearing sun screen for that too. So you don't burn your white pasty Scottish skin. You mentioned earlier that you made a cake inspired by a certain children's book and movie series written by at well known British author. Can you explain a little bit how you worked your magic to create that cake?
Shantal
Yes. And all the honest one of the reasons I went to Scotland was because I wanted to go to that cafe where she wrote the books. And you know, when you're walking around Edinburgh, you definitely could see what inspired her imagination. I mean, you're just walking around Hogwarts basically, So I'm a huge Harry Potter nerd. I love Harry Potter. Um, I've read the books easily 3 to 4 times each. And I never get tired. Every time I open the book, I read something new. I noticed something I had to notice before, and it's just one of the most. I read a lot, and I tell everyone this may sound silly, but to me, the Harry Potter series is one of the best written stories I've ever come across.
Carole
It is. It's amazing.
Shantal
Yeah, And the final book Oh, man, that it's just amazing makes you go through all sorts of emotions. I've been in business 10 years. And believe it or not, I had one Harry Potter request. And that was the last year. And so she was repeat client. I had made a Dr Seuss cake for her previously. And what I love about this one client is that she doesn't restrict artistry or creative. So she just gave me a budget, which was very fair. And I told her I was like, listen, you're my only Harry Potter cake order In 10 years, I'm going to go extra. I don't care that you haven't paid me for this. It might be the one and only cake I ever make for Harry Potter. So I'm going all out, like, Okay, So I sat there, and the design of the cake took me a month. I really wanted to incorporate everything I could into this cake from all the books and all the movies. And so my mom doesn't really understand the Harry Potter and so I was like, You know what? If you're gonna help me, you have to love Harry Potter, so I made her sit down and watch all the movies back to back.
Carole
Background research, that's good.
Shantal
Yeah, Yeah, she had to do it. She had to do it. And from there she knew. She now understood the magic of Harry Potter and we sat down, and I really wanted to do something daring. I really wanted that hall. And if you haven't seen the movie or read the books, there is this magical dining hall in Hogwarts with floating candles. And that's where of a lot of the scenes happen. And it's such an iconic part of the books and the movies. They really wanted it on the cake, and I just I struggled with the engineering with it, right, because in order to do it, you have to shave it into the cake. And so because I knew that part was gonna take a long time, I convinced my client to let me make that part of the Styrofoam. But even with Styrofoam, I was removing the stability of the cake, right, because I'm making it concave, and there were still gonna have tiers of cake on top of it. So I had to worry about the balance and everything. But either way, I made the dining hall, and it looks just like the dining hall. I don't know if you guys have seen pictures of the cake.
Carole
I have on your instagram. It's totally amazing. Everyone needs to go and check out her instagram and see the Harry Potter Cake is just will blow you away.
Scott
Question that just came to my head is Do you have a Harry Potter wand?
Shantal
No, Actually, I don't. I want those weird people where if I really love something, I don't have that much of it. I like to make it special. I try not to be surrounded by it, but, um, it's funny because the client kept all of the sculpted parts of it with the fake tiers, and she recently called me. She's like, Hey, so now that my kids are being booted out of school because of all the shutdowns, I don't have room for all of their equipment and storage. You want the cake? And I was like, Hell, yeah, I want the cake sitting in my living room and I love it every time I see it. I just love it, and my favorite tier out of all of them is actually the top most with the books. I just um made up the magical book titles and sculpted them out. And there's little monsters popping out in 3D features, and it's my favorite cake ever in 10 years of baking history.
Carole
So let me ask you, so many creative people have voices in their heads. How do you get inspiration for your cakes?
Shantal
That is a really good question. So it's easy when the client tells me the theme that they want and I do my research right. I go online and I try to see what kinds of cakes were made with that theme, because I don't like to repeat other people's work, and it's kind of weird. There's a saying that they claim Michelangelo had said, and it goes something along the lines of I just carved up the rock until the angel broke free. So I feel like I'm the same with the cakes. I start with a blank canvas and the cake just tells me what it wants to look like. And I just follow that feeling, guys, I'm sculpting and and you know it changes, which is why I love when clients don't restrict creativity because sometimes their vision is not the best vision, and it's best to just trust the cake artists and let them decide what looks best on a cake.
Carole
I'm actually getting chills on my neck, and I'm actually getting tears because if you look at my notes, it says today we are interviewing the Michelangelo of the baking world.
Shantal
What?
Carole
That was… yes. That was going to be our introduction that we record before we speak with you. So it's perfect.
Shantal
Now you gave me chills.
Carole
Please introduce our listeners to David Tutera. And how did you become one of his go toes for cakes?
Shantal
So David Tutera was one of the primary wedding event planners. Now the markets a little saturated. You go on, instagram and Pinterest on everyone's an event planner. But David Tutera was always the go to and believe it or not, the David Tutera team found me through Yelp. And so did Gordon Ramsay actually. So they just Yelped cake artist and because I had a five star standing, they reached out to me and they asked me if I wanted to participate on their TV show, and I never turned on TV. I love TV. And so, um, I made a cake for one of his episodes, and it was a Narnia theme and it was freaking magical what he did. I went to deliver the cakes, and I swear I was in Narnia. He… it was a hot summer's day, but he converted the entire backyard of that home into a snowing forest. It was kind of weird, to be hot and walking through snow. Yeah, he just converted it into that forest and what he did was pure magic.
Carole
Do you have photos of that? Because Narnia, when I was growing up, was my favorite book series!
Shantal
Ah mine, too.
Carole
I would love to see that.
Shantal
I do have photos. Um, I have them on I'll definitely send your pictures to see. I don't think I've ever uploaded them to Instagram or if they did there. So it was back in 2014. So you really have to scroll back. But the birthday party was for two twins or one pair of twins, a boy and a girl, and so they eat on their own cake. And so for the for the boy, I did a stack of books. I made a desk also on the desk. You saw all seven books? Well, It was a six pile book, and then he was reading one. And so that cake was an open book and I made a pop up. So it was the scene where they just entered Narnia and they see the fawn. So it's a pop up. And I I don't remember the artist name. Oh, I wish I did. I follow him on Facebook and I credited him, and I told him, Hey, you totally inspired me because he gets books that people don't read and he makes pop inside of him. So he makes art out of the papers. And so I mimicked that. And so I sculpted the fun out of fondant. And it was 2D, right? And so then I got written portions of the story for that scene, and I printed them out on edible paper and I pasted them on the fondant. So you're reading that scene, But it's a pop up, and everything is like book letters or the sentences. I don't know if I'm explaining this properly. You have to see it to see what I mean.
Carole
That sounds amazing.
Shantal
Yeah, it was really cool. And so I added some 3D elements like the lamppost that I made in 3D, not 2D so it was definitely a cool book. And then for his sister, I made, um I think it was an octagon cake was either, I think no, I'm sorry. It was a hexagon. And so it was a two tiered, and each panel of the cake had a different scene of the book. So again, I printed them out on edible paper. And so when you look at the cakes, you're looking at the books. That was a sweet cake.
Scott
So I just wanted to bring up that you did a cake for Hell's Kitchen. Can you tell our listeners a little bit about the cake you did? And that experience?
Shantal
Yeah. So that's actually really funny story. I was working on an Alice in Wonderland cake and my friend was visiting, and while she was there, my phone rang. And so I stopped working on the cake and I answered the phone girl on the other line, just like, hey, are you available to make a cake? And I was like, sure, what's this for? She's like Gordon Ramsay's Hell's Kitchen. I didn't believe her and I was like, really? This is for Gordon Ramsay. It she's like, yes, I was like, how did you find me? Because you know Gordon Ramsay me, where's the connection here? So this is all like, well, it's an emergency and we're filming in Van Nuys. And so I yelped cake businesses and you popped up. I was like, okay, yelp to the rescue once again. And as you guys remember earlier in this podcast, I told you guys, I'm self taught, right? I didn't go to culinary school. I just learn as I go. And so she's all like we need a brown butter cake for the season finale. I was like brown butter? I was like, what the heck is a brown butter cake? And my friend is dying, right? She's hearing this entire interaction and she wants to kill me at this point for being this honest. It's just all I and so they're like the girl on the phone. She's like, I'll just google a recipe and make us one. Are you able to do it? I was like, sure, she's like, okay, great. We needed at 6 a.m. tomorrow. I was like okay. I hang up and I Googled a brown butter recipes and, um, they needed sheet cakes. I don't know how much of this I could share with the public because they never made me sign non disclosures. But, you know, once you're on TV, you you kind of know the rules. And so I won't say what they needed it for.
Scott
You know what, you can share away!
Shantal
So I won't say what they needed it for, but they I did end up Googling a recipe for brown butter and learning what brown butter was and I delivered at six in the morning. And when I saw the sets and I saw that, it really did say Gordon Ramsay's Hell's Kitchen, I was like, Oh, I really did just bake for Gordon Ramsay so then I got nervous, right, because we all know how he is. So the next day I called her back and I was like, how did it go? She's like he loved it. I was like, really? Can I get that in writing because I want to tell people that Gordon Ramsay loved my cake. She's like, no, unfortunately, we can't do that. I was like damit!. It was, ah unique experience for sure. And you know, again, I was surprised how often Yelp was finding me opportunities, and you wouldn't believe it. But it does.
Scott
What or who were you in a previous life?
Shantal
That is so funny that you ask that question because just like Carole said that she called me the Michelangelo of Cakes. I just finished filming a YouTube tutorial where I said in a past life, I must have been Asian because I love to cook Asian food because I was the videos about Thai coconut chicken. Uh, yes, I was just funny timing with the question. Hypothetically or who I would want to be. I definitely was an architect of sorts. I have so many interests in life and so many different passions right now in this life that for sure, I've had several different encounters. I don't know how to answer this question because I definitely feel that I've gone through 100 plus lives and I'm just not done learning because I love to pick up new hobbies and pick up new trades and sharing back with the world. I feel like people just don't test themselves as much as they could.
Scott
What's interesting this relationship that you're sharing with Carole. Because Carole is Asian. And her first husband, he was an architect.
Shantal
No way.
Carole
Yes, I know. I keep getting chills. It's, like, so crazy.
Shantal
Carole. I think I think the stars, I think the stars are trying to tell you something here.
Carole
I know, I think we have to definitely meet you know where we could meet? We could go to a sound bath class. How about that?
Shantal
Oh, my gosh. It's so funny. You say that because my sister and her husband sound baths.
Carole
Yeah. So I've gone to… Scott and I have found a sound bath class that we've gone to twice at the meditation center in Santa Monica called Unplugged. So we totally love sound bathes. But please tell us about your spiritual life.
Shantal
My mom raises very spiritually as Children. She didn't baptize us. She wanted us to grow up and make her own decisions. And what she did encourage us was to rely on our six sense, and what we call the witchy sense. And so I'm Armenian. And in the Armenian culture, coffee reading is something that is huge. So we have we call it our Armenian coffee. But you know, the Turks will call the Turkish coffee. The Greeks call it the Greek coffee, but it's all the same coffee and it comes in an espresso size cup. And so you drink it up and you're not supposed to share the cup because the fortune of the end is yours alone. And if someone else drinks for your cup, then you can't read your cup anymore. So, um, you drink the coffee till there's a little bit of grind left and you flip the cup over. You let it cool and someone reads it. I do coffee readings. Almost all Armenians to coffee readings, and so you lift up and you basically connect with the cup and you read whatever is coming out to the person. And so that's the kind of world I grew up with.
Carole
I have never heard of that. That is so No, we have to do that. I have never heard of that. It sounds so interesting.
Shantal
Yeah, and it's It's creepy how accurate it can be. I get creeped out when people tell me that what I read came true, and so you just have to trust the Spirit Guide right. And so, um, we love past lives. I am a huge fan of Brian Weiss, and actually, in a podcast, I started my boyfriend. We, um, discuss Brian Weiss a little bit, and he's a bit of a skeptic. And so I brought in my sister to talk more about Brian Weiss because she was trained by him for past life, guided meditations and guided past life regressions. And so, um, huge believers, here, in my house. And so from there, um, my sister and her husband started sound baths. And I'll be honest. The first time I experienced sound bath, it was really hard for me to focus. It was an hour long, and I kept getting anxiety. And according to my sister, that means I have pent up emotions that need to be released. And I was like, okay, maybe, sure, I should do this a few times, but it was hard for me to focus a little bit. And so with time, though she practiced more of… she has the bowls and she'll she'll do some musical therapy on me. And I have a headache. She'll have me lie down and she does the whole bowl vibration and it does work. And so I'm very open to all of that. And honestly, I am deeply spiritual. I think everything's connected. I think you meet people at a certain time in your life. To learn something from them, and you don't know what that lesson is in that moment. But you figure it out later on how those connections work. For example, I was digging through Gmail recently, and I don't remember what I was searching for, but it popped up this old 2008 email, and it was from the husband of the Harry Potter, clients. And in that e mails, like all that's weird 2008. Why was I talking to him and in the E mail from him, it says Shantal. This is blah, blah, blah. We met at the Engineering Network event. I know you're looking for work -he is right 2008. That's when the recession happened. I wanted to let you know that this company was hiring, and it's funny because I am now currently working at that company that he mentioned in 2008 and they became my cake clients. And so it's just weird how all these connections make sense later on, but in the moment you're aware of it. So, um, when you change your mentality on life and you're more spiritually and you go with the flow Mm, you tend to work better with what is thrown your way and with the mentality of okay, I don't understand what's going on now, but I will later let me just truck through this. Everything happens for a reason. And I always say, when I do motivational speaking, which I also do, I always tell people you're exactly where you are meant to be right now. Do not question that in the future you will look back and understand why you're going through all the experiences you currently are experiencing. That's my spirituality two cents.
Carole
I love that. On your blog there's a very interesting post called The Cake Life, Why You Want To Quit And Why You Shouldn't. So you have a very interesting link for bakeries and those wanting to open a business on your website under the tab Shop. Can you tell us about that?
Shantal
Yeah, sure. So when you are intimately involved in the cake community as I am, you see, we're all part of private Facebook groups, and inevitably, someone always breaks down and says they want to quit, they're tired. There's no life balance than they're frustrated. And so I stepped in and I asked them I was like, listen, why do you think you're tired? And they're like, Well, I'm doing 10 to 20 cakes a week and I was like, that's a lot of cakes. How much are you profiting? And people just couldn't give me a right answer. And there's this misconception in life that just because you're busy, you're profitable and I have to break it down to them and say, No. listen, you have to get all your expenses, all your overhead, all your time, and from there you have to decide what your pricing is, because if you're not having a profit margin, you're just wasting your time. And if you're making 20 cakes a week, you're either amazing, or, you're so cheap that everyone wants you. Not everyone takes this well, right? There's this pride and in the artist community, but the ones who listen, they end up increasing their price. And so my advice is before you quit. Start with simple changes. Increase your price margin, make a profit, make less cakes for more profit, which is what I always did. You know, when I was doing the cakes full time, I was doing 1 to 4 cakes a month on really busy months. I did almost 10. But I didn't want to spend all my time in the kitchen, right? I wanted to spend quality time in the kitchen, make my money, and then go out and enjoy life. Because why else would you have your own business if you're tied to the kitchen all the time and you don't have the freedom to do everything else, right? So that was my advice to them. And then at that point, if you're still feeling like you're not enjoying it, then take a step back. I took a step back. I went back to engineering because I wasn't done with that. It's a true passion of mine. And I was like, You know what? I'm not a good place right now. The bakery has made a name for itself. Let me go focus on engineering, and in the meantime, continue uploading to YouTube and teaching everyone else would I've learned along the way. So my goal in this next year is to release my recipes that people would order and be like, hey, why don't you guys try to make this at home instead of ordering from other people? Because I also love when parents bake for their kids, you know? And, uh, my mom did. She would make all over cakes for our birthdays, mainly because we were poor at the time. But, um, you know, she was really good at it. And those are my favorite memories that my own mom was making me my case, right? And so I tried to encourage that from people. It's like even if it's the crappiest cake, ever. Kids will love it because you made it, and it's a memory for them. And I really want to encourage that more. This year.
Carole
I noticed that you do that through your YouTube channel, and you started a new segment last week about pandemic baking. Tell us what recipes you have there and what else are you planning to post?
Shantal
Sure, So I'm going to sadly have to change the name of that series, because YouTube keeps flagging my videos, but I think it's because I'm using the word pandemic. And so I'm changing the series to In The kitchen with Shantal. And so the whole concept behind that is that, um, for a real time, viewers. Y'all know that right now markets are shut, people are panic buying. You can't find all the supplies and ingredients that you normally would. And so about two weeks ago, when all this was going on, I was like, you know what? Let me show people how easy it is to cook with basic ingredients because you don't really have to go all out. And so I go something as basic as a chia pudding, which really takes two ingredients. If you're not adding flavors, three, if you're adding a fruit like I did, I added banana. 2) lentils stew which is my favorite go to. And when I explained the recipe to co workers, they think it's overwhelming and hard, and I always tried oh, no, it's really easy. Let me show you. And so I was like, Let me show the world. And so I have recipes for cooking and baking. I have a recipe coming up a preserved lemons, which is basically preserved in its own salt so that you can later cook with the rind. Um, I'm currently editing a video on how to make Thai coconut chicken breasts, and in these videos it's very different than my baking videos. My baking videos. I'm very professional and very exact. I'm a detail oriented right cause you're working on cake orders. But over here I'm trying to target the casual crowds. People who are stuck at home right now and don't care for exactness, and they try to encourage people to listen to their palate. And I cook by eye, and I try to walk people through what the measurements would be like if they were trying to measure things out. But in the videos, I say, hey, listen, a great chef always tastes their work. So taste as you're, doing things and change the flavors, so your palate likes it, and that's what I'm going for now, people to experiment more in the kitchen and stop being so afraid of cooking. I'm surprised how few people cook.
Scott
Yeah, absolutely. Those are great tips. I just wanted to ask you one final question here, and that's if you could tell our listeners where to find you. How can they get in touch with you? You mentioned your YouTube channel. We've mentioned Instagram. If you can give a shout out to all of those so people can connect with you.
Shantal
Sure. So on YouTube, I I did a little bit of an overhaul and it was previously named Shakhar Bakery. Then I changed it to my first name, Shantal Der Boghosian. But if you just search for Shakar Bakery, it'll still pop up because it's linked all my videos and the reason I changed the YouTube video, I mean, the YouTube channel name is because now I have playlists. Like I said, I started podcast with my boyfriend, so I have a playlist called The Shantal and Ulises Podcast. Then I have the playlist for the Shakar Bakery videos, and I have a playlist for all my travel videos because I am an avid traveler. So since I do the motivational speaking, I wanted to give a platform that was more diverse than just baking. And why lose my subscribers and start a new channel. So I merged them all. So you could search either for Shantal Der Boghosian or Shakar Bakery and then on Instagram for the baking, you could just search for Shakhar Bakery and find me. If you're more interested in the motivational speaking and travels, I have a separate instagram called @Shantalisms and then on Facebook again, same as YouTube. You can find me either as Shantal Der Boghosian, or as Shakar Bakery for the business page. I do also have the website. www.ShakarBakery.com
Carole
Thank you so much. We're going to put those links in the podcast notes and also a recipe for the Banana Chia seed pudding, which you sent to us earlier. So thank you, Shantal so much for your time. We really enjoyed speaking with you. And I can't wait to meet you in person.
Shantal
Thank you. Likewise, we definitely have to meet up. There is too much connection going on in this podcast.
Scott
Thank you so much, Shantal
Shantal
Thank you. Have a great one.
Carole
Thank you. To Chantal of Shakar Bakery again for your time and connection. I cannot wait to meet you to get my coffee grounds read!
Scott
Make sure you take a look at her guest chef blog on ThisIsYu.com, where she shows us first how to do some pandemic cooking. You'll also be able to check out all the details of her magical giant Harry Potter cake that took her 300 hours to build.
Carole
We'd love to hear your food stories or ways that you are connecting with family and friends or any questions or observations. We all want to belong to a community and connect, especially at this time. And we want to offer up our ears and hearts to you. You can always call us at This Is Yu Hotline at 562. 291-6037
Scott
Sorry, Carole. I wasn't paying attention. What was that phone number again?
Carole
562.291-6037
Scott
Our home base is www.ThisIsYu.com
Carole
Instagram is @ThisIsYuOfficial Yu spelled YU
Scott
Our Facebook group is at This Is Yu VIP community.
Carole
We leave you with one final thought from Dumbledore, as he said to Harry in the Chamber of Secrets.
Scott
It is our choices that show us what we truly are far more than our abilities. Another way to say this is one's intentions are the bedrock of one's identity, not one's capabilities.
Carole
Thanks for listening.
Scott
Thanks, guys.
Carole
Bye.